The tanks you own in World of Tanks Modern Armor are complex vehicles. Not only is there a lot to know about each one; there are also plenty of ways to customize every vehicle's look and performance.
To learn more about your tank or customize it, simply select a tank from the tank reel in your garage and press the corresponding button to enter the Customization menu. You'll see six tabs at the top of your screen:
Click on any tab to get started!
Loadout
The Loadout tab shows any items equipped on your tank, both permanent and temporary. It includes:
Modules
Equipment
Consumables
Ammo
The Loadout tab is also where you go to purchase new modules that you've unlocked with XP from battle, or to purchase new Equipment, Consumables, or Ammo to load onto your tank.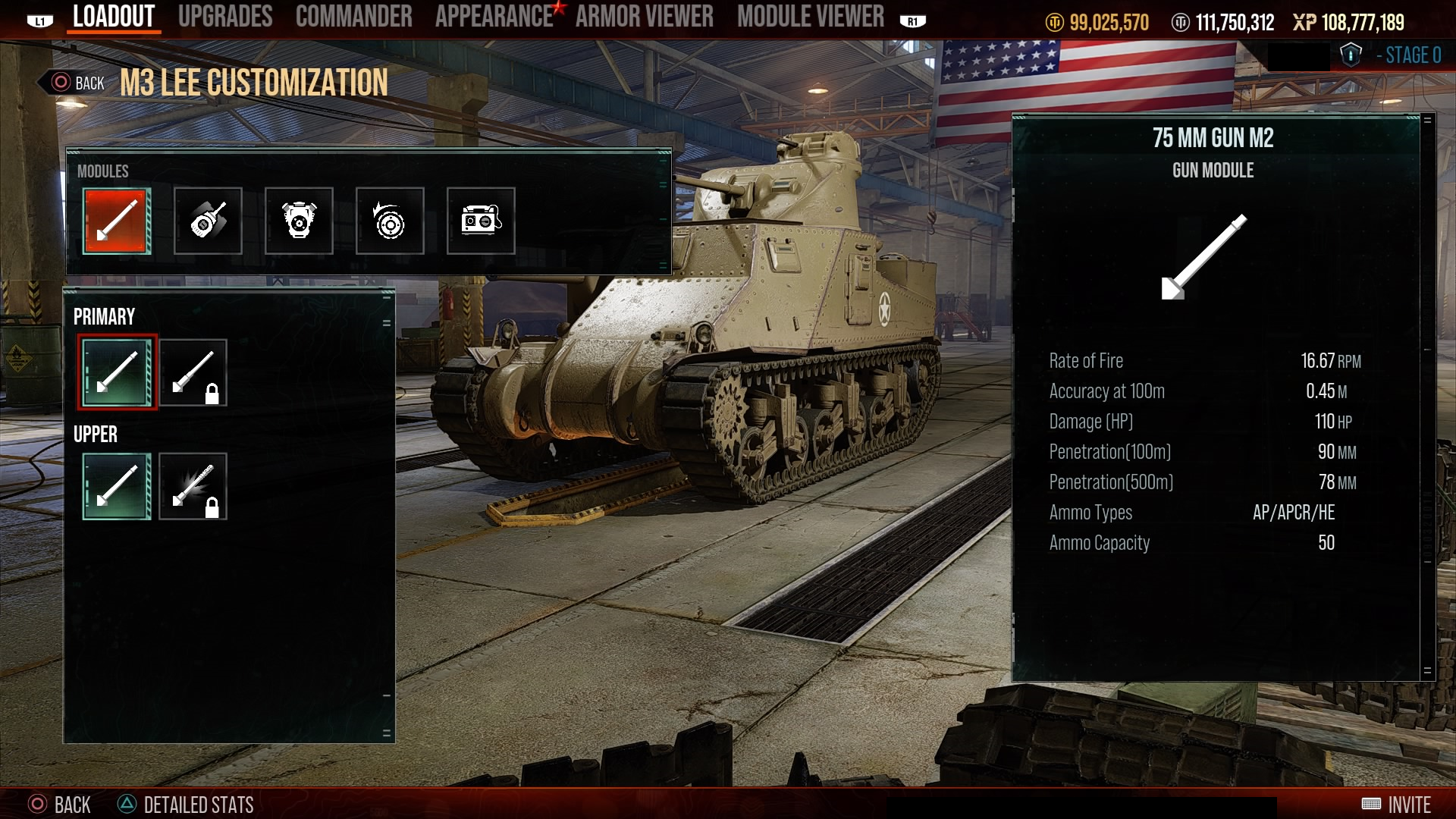 Upgrades
We mentioned earning XP to upgrade your tank with modules. The Upgrades tab shows you not only all the modules you can unlock for your tank, but also your progress and how much XP you need to unlock the next one. It's where you follow your vehicle's linear vehicle progression.
Additionally, the Upgrades tab even shows the next vehicle(s) you can access. Get ready to climb to the top!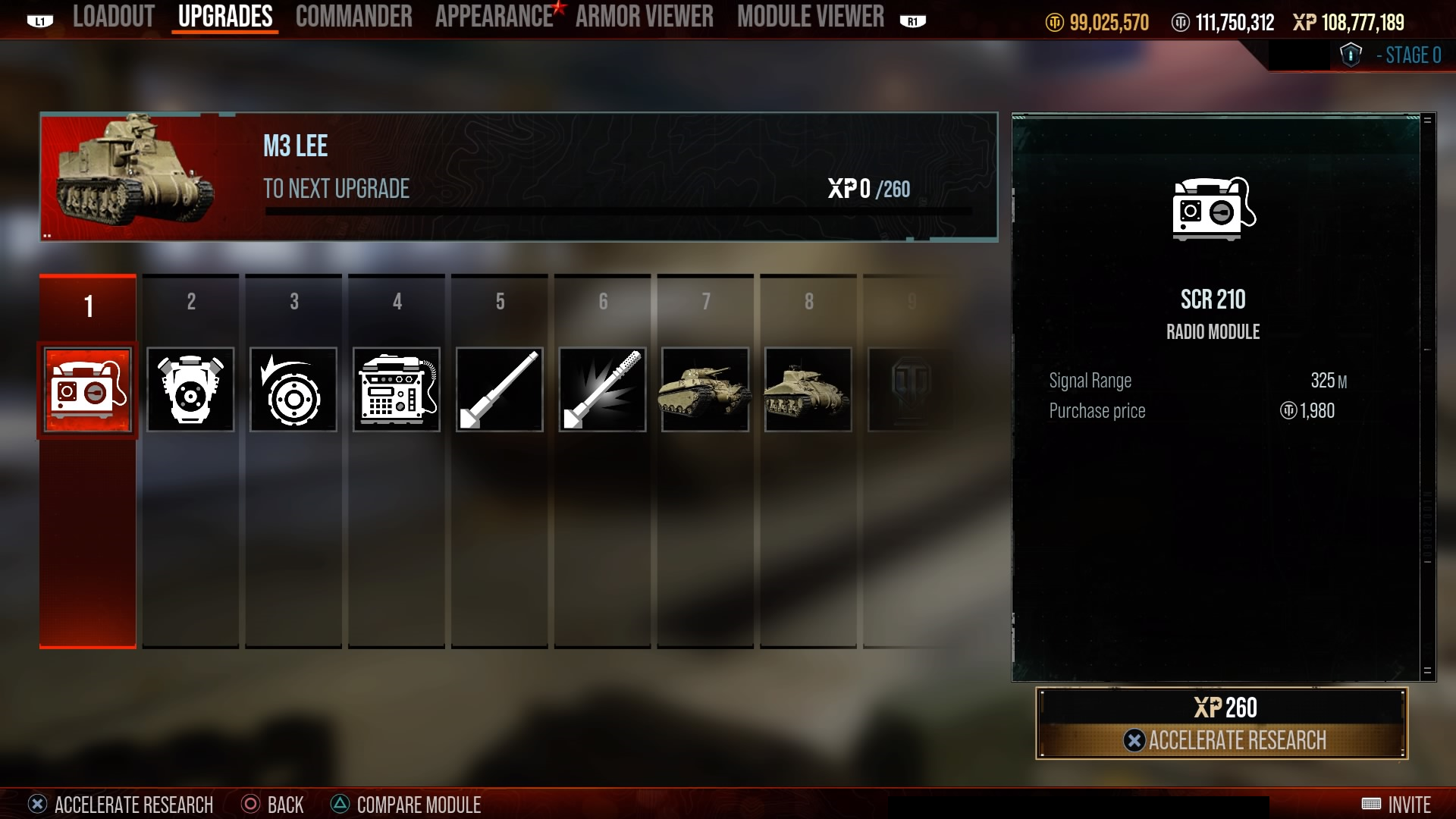 Commander
Assigning a Commander to your tank lets you enhance your tank's performance through Skills that the Commander can acquire. You can recruit a Commander to your tank via this tab. (You can also add Commanders to your account from the "Commander" tab in your garage!)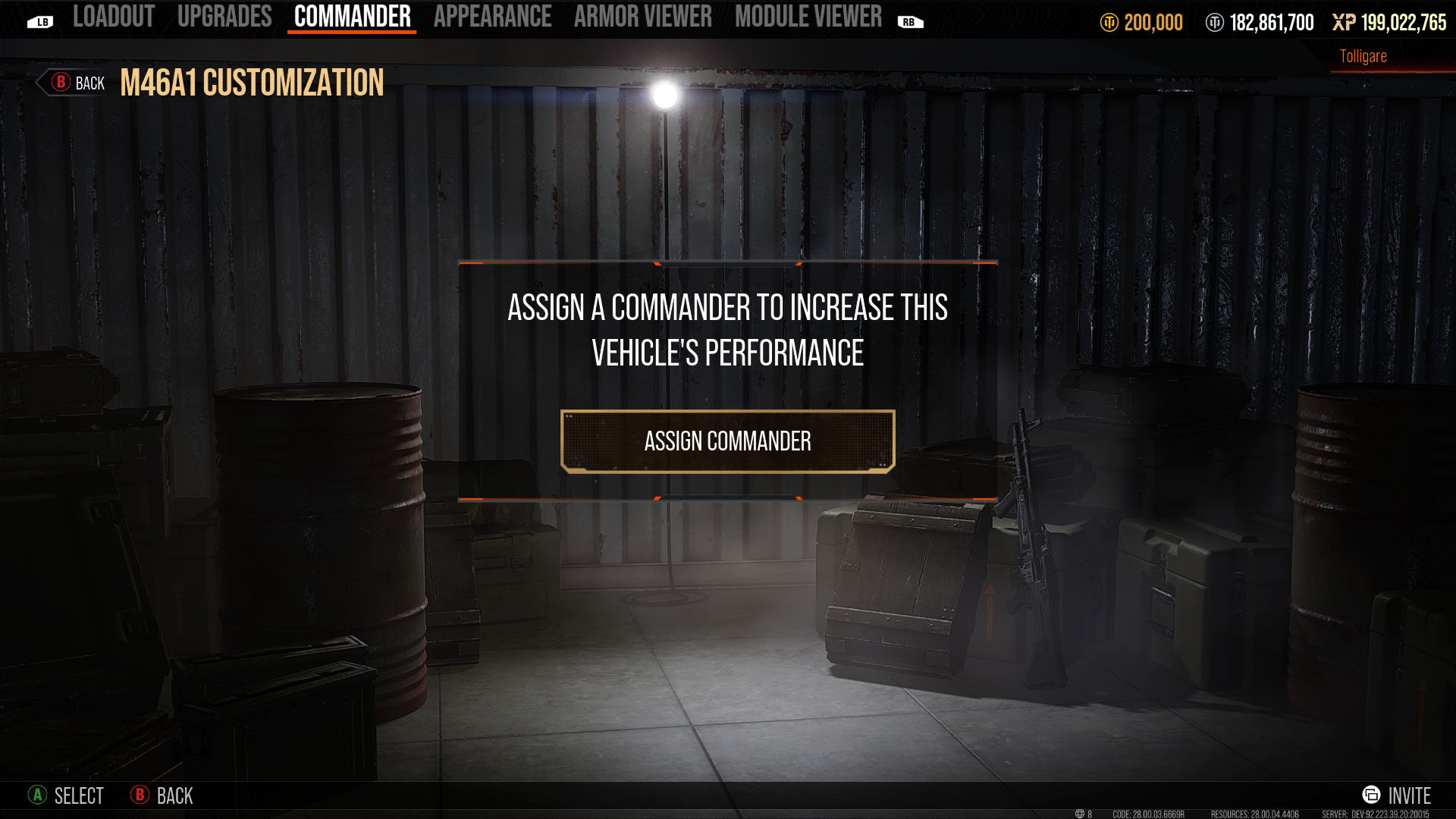 Appearance
Want to customize your tank with a sweet new paint job, a decorative Emblem, a meaningful Inscription, or a Flag that will put your pride on display?
The Appearance tab is where you can do all that. You can purchase and apply all of those cosmetic enhancements here.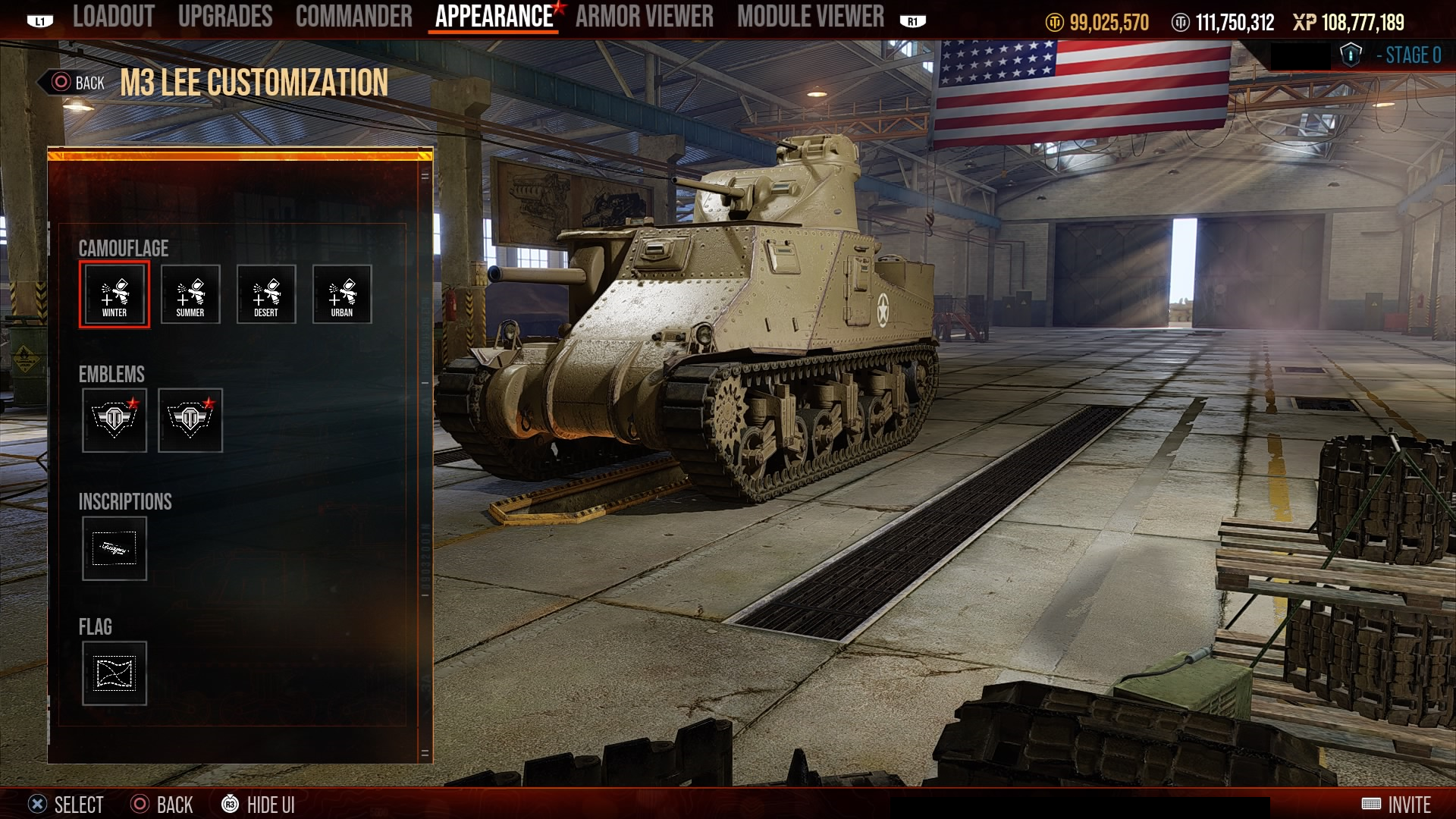 Armor Viewer
On the Armor Viewer tab, you'll see your tank's entire armor layout, color-coded according to the armor's thickness. If you want to know where your tank's armor is strongest—or weakest—this is the tab to visit.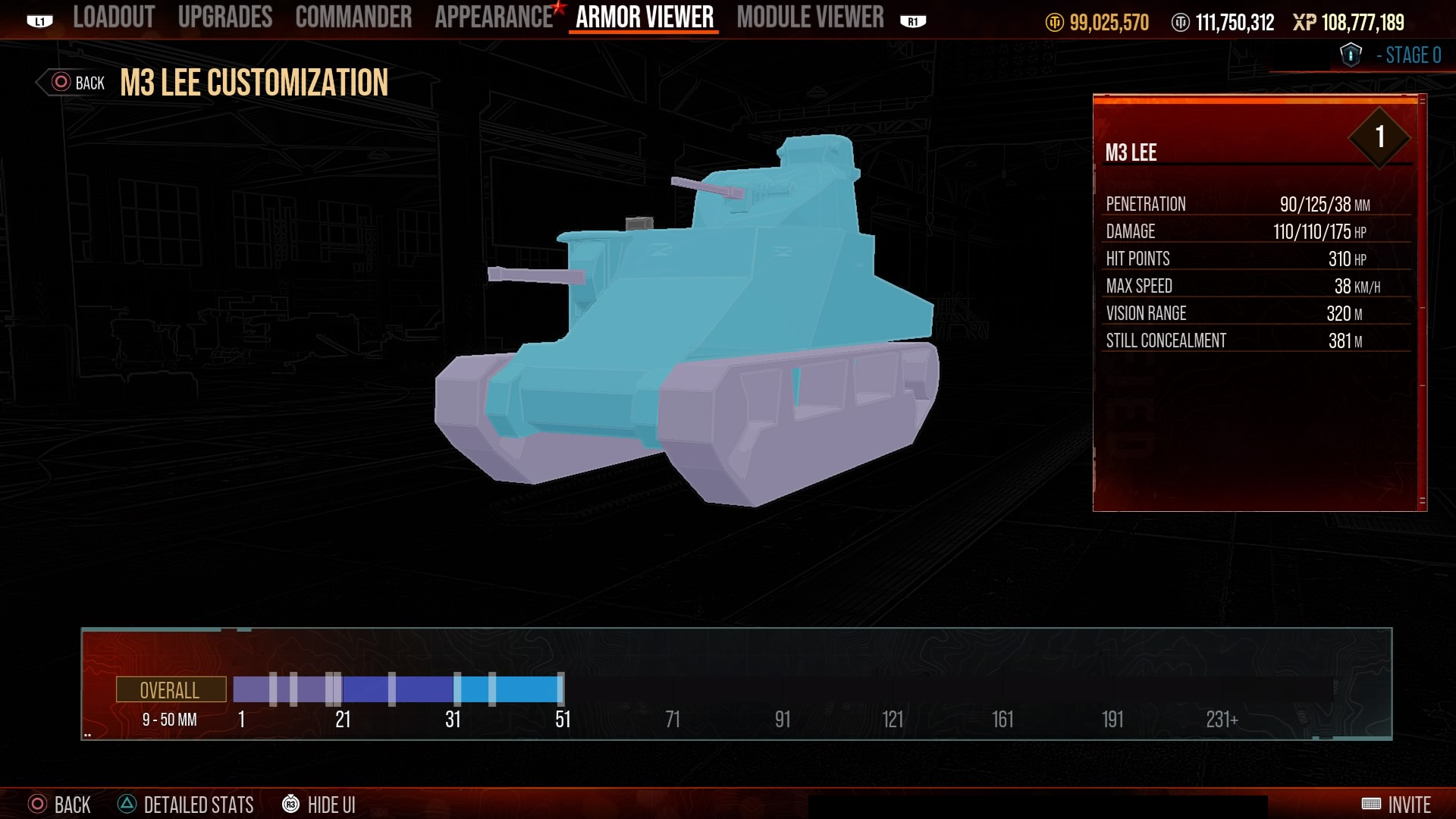 Module Viewer
Those modules that you can unlock in the Upgrade tab: where are they located on your tank, and what effect do they have on your tank's performance?
The Module Viewer tab is where you go to get those answers. Take a look at this tab to get a better idea of what happens when certain parts of your tank are damaged in battle.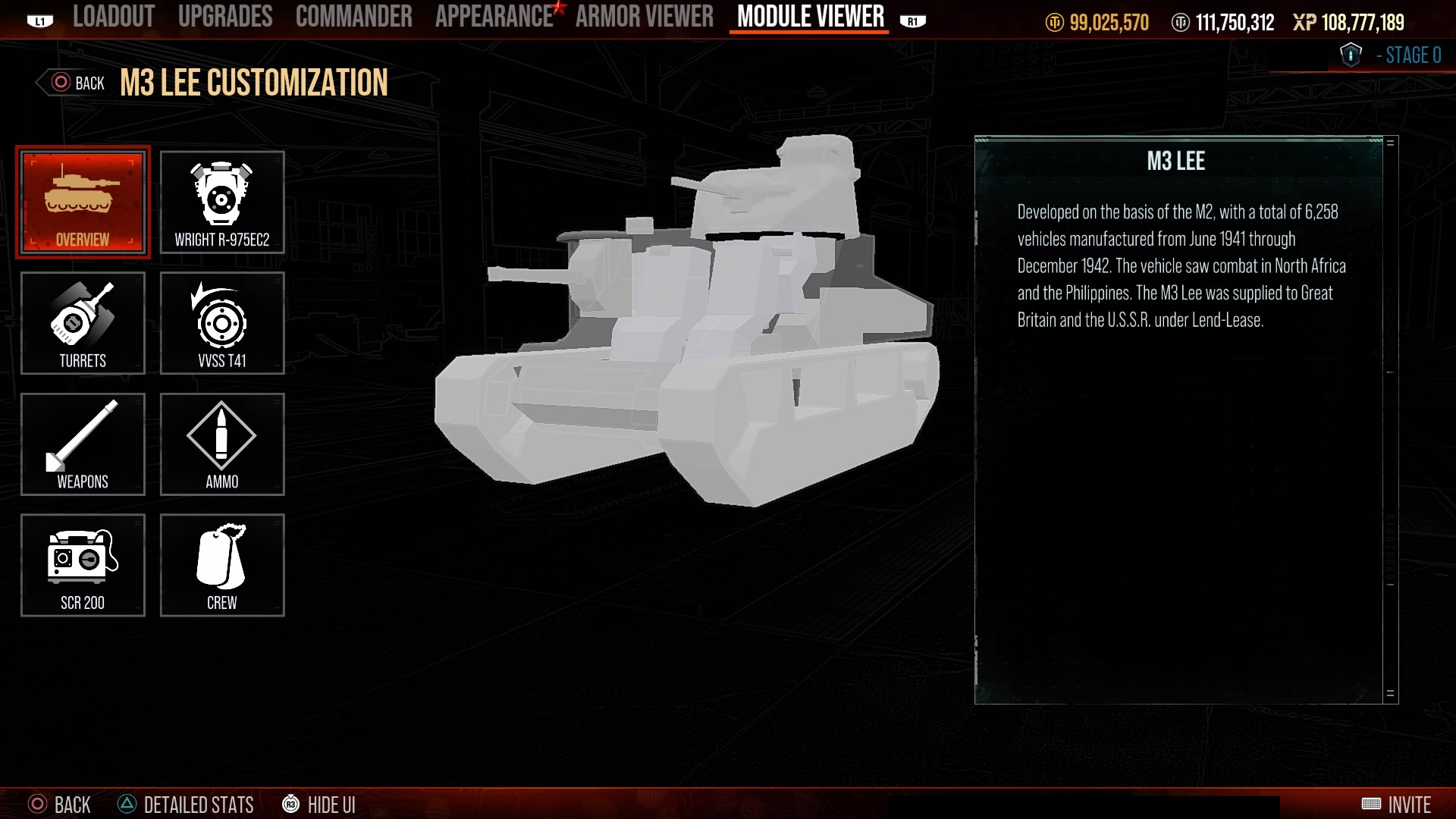 Detailed Stats
Want to know specific information about a certain tank, like its rate of fire or its hit point pool, without having to leave the game and look it up on Tankopedia? The tank's Detailed Stats page is the place to go.
The Detailed Stats page can be accessed from either the Armor Viewer or Module Viewer tabs by pressing (Y) for Xbox or (Triangle) for PS.