Consumables for World War II and Cold War Mode
Want to give your tank an extra boost in battle? Using Consumables is a great way to do it!
Consumables are items that you can equip on your vehicle to temporarily enhance its performance for the duration of a battle. They offer two types of effects: Active Effects and Passive Effects.
Consumables get used every time they're equipped, but they can be changed out or reloaded before or between battles.
You can purchase two types of Consumables:
Standard Consumables are single-use items.
Premium Consumables can be reused after a cooldown time.
To purchase and equip Consumables, select a tank from your garage and head to the "Loadout" tab in the Customization menu.
World War II Mode Consumables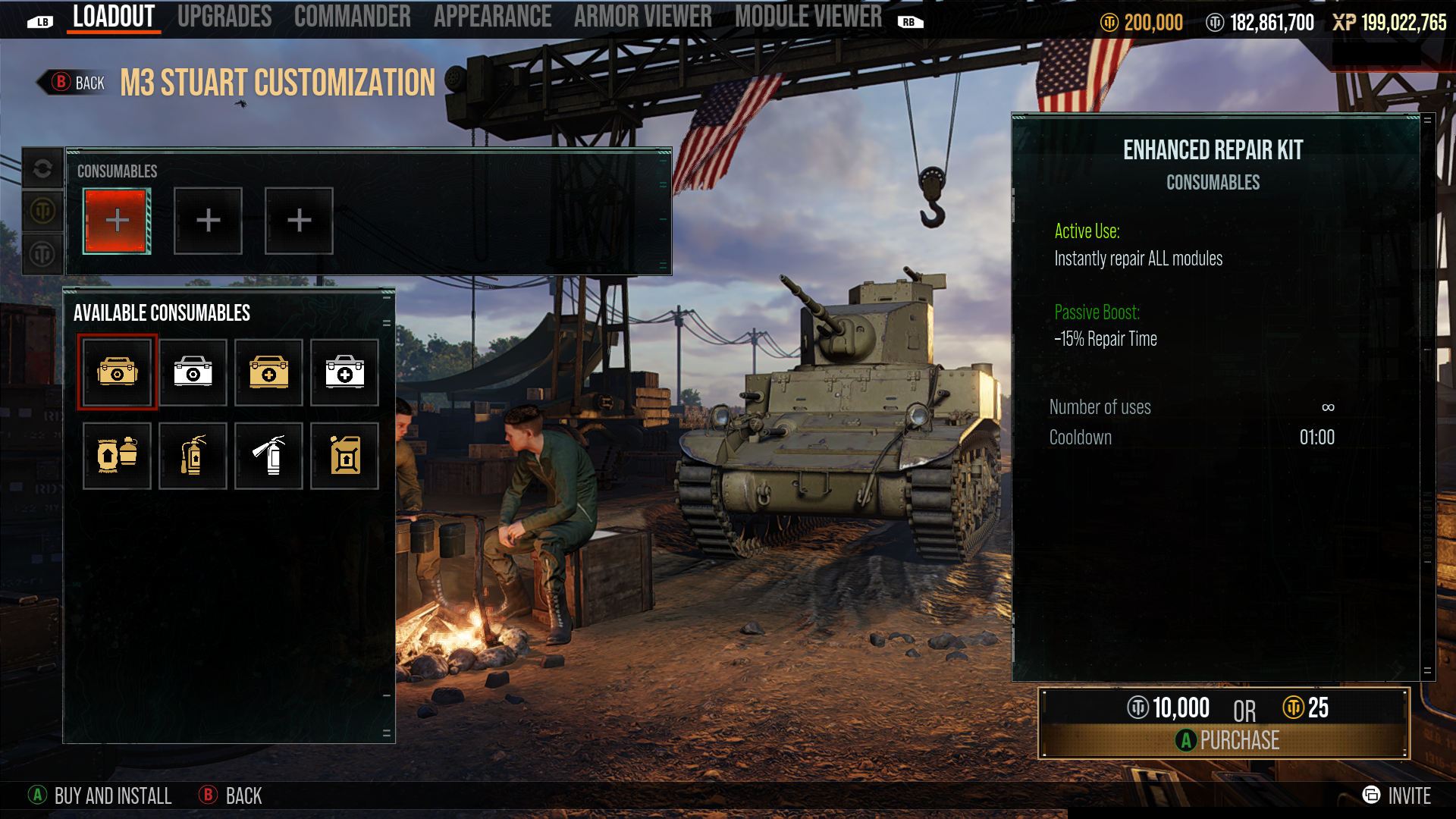 Cold War Mode Consumables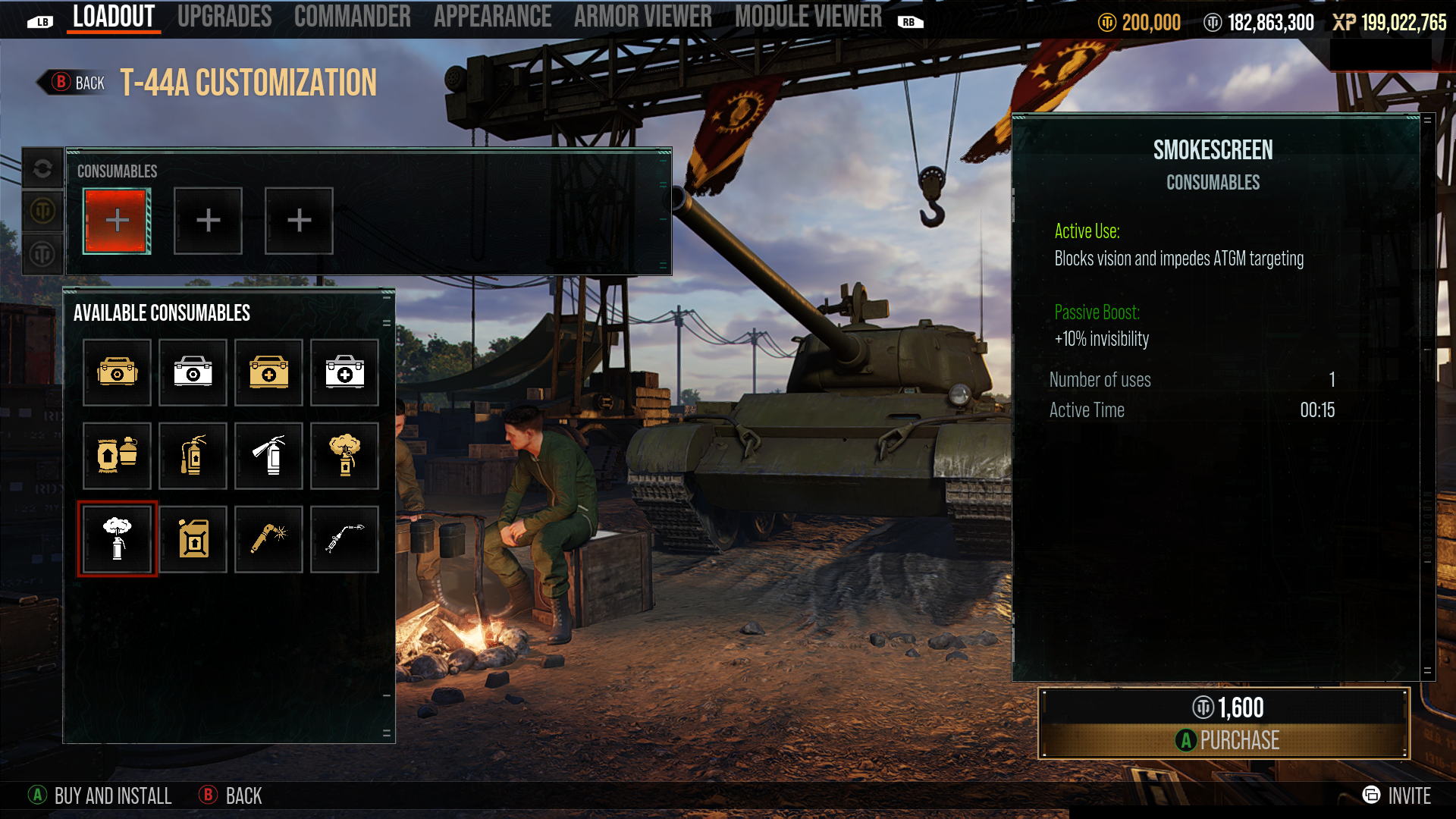 Standard Consumables cost Silver, while Premium Consumables can be purchased using Silver or Gold.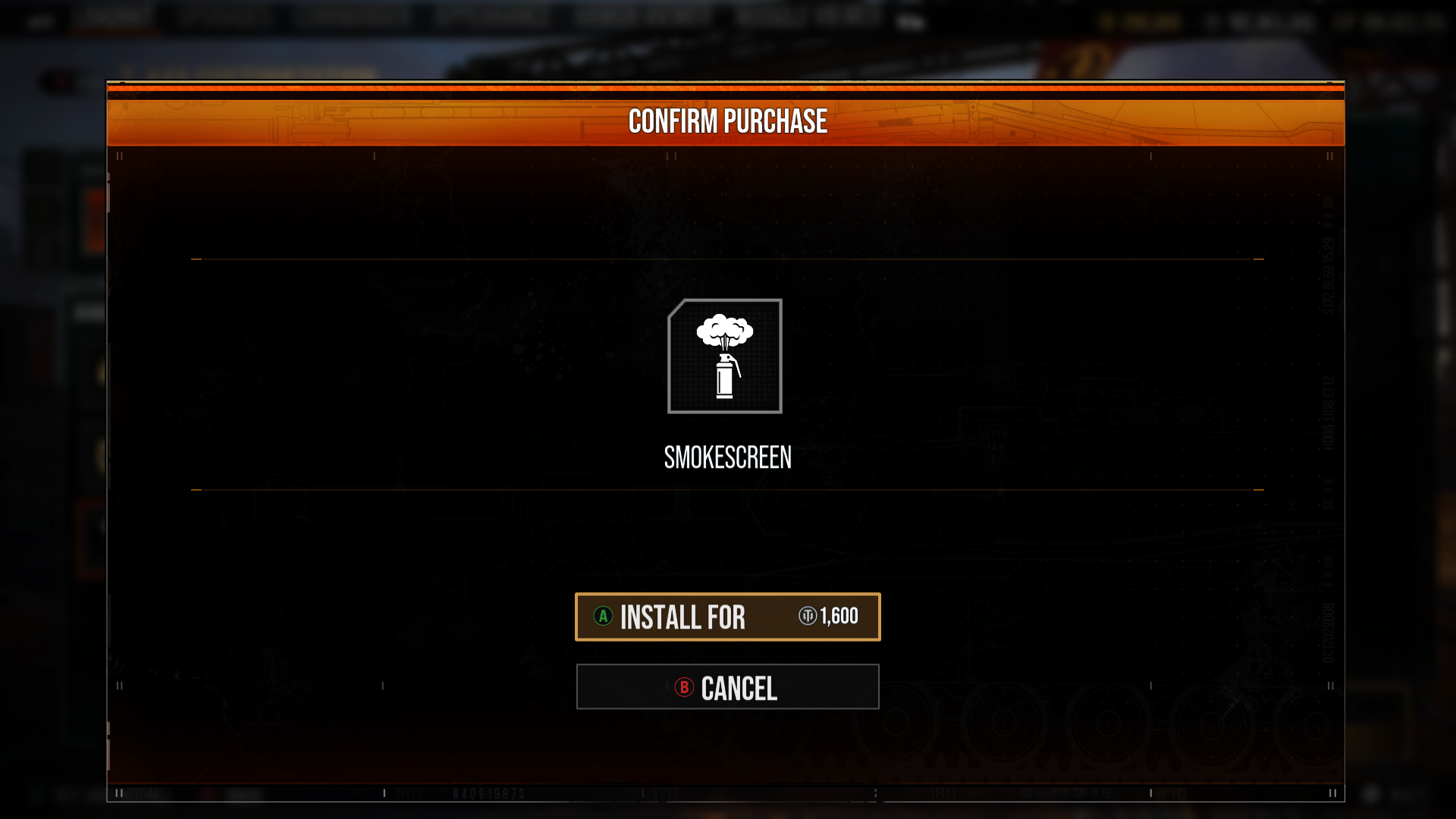 Important points to know about Consumables:
Each vehicle can equip up to three Consumables at a time.
Each vehicle can equip only one of each type of Consumable at a time.
Both Standard and Premium Consumables that you equip are ALWAYS consumed at the end of the match, even if they were not used during the match.
Take a look at the different types of Consumables you can load onto your tanks!