To submit an attachment, please fill out your ticket first. You will then proceed to Step 3 - «Add more details»:
You can either drag and drop files onto the grey space or you can click on the «Browse» button to manually locate the file on your computer.
If you click on the «Browse» button, the browser will open up a file browser folder, and you can simply click on the appropriate file to attach it to the ticket.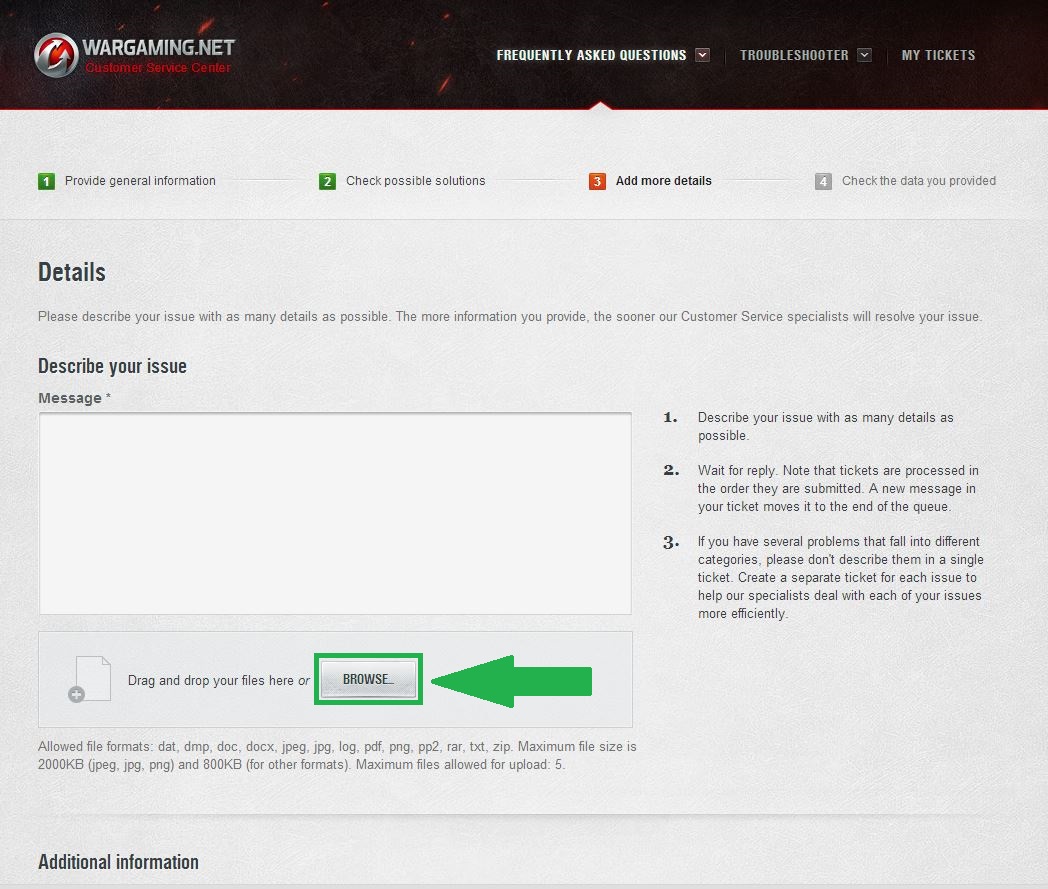 Only the following formats are allowed: dat, dmp, doc, docx, jpeg, jpg, log, png, pp2, rar, txt, zip
Maximum file size is 2000KB (jpeg, jpg, png) and 800KB (for other formats)
Maxmium files allowed for upload: 5
If the file successfully attaches to your ticket, it will display an icon with the name of the file above the «Drag and Drop» field: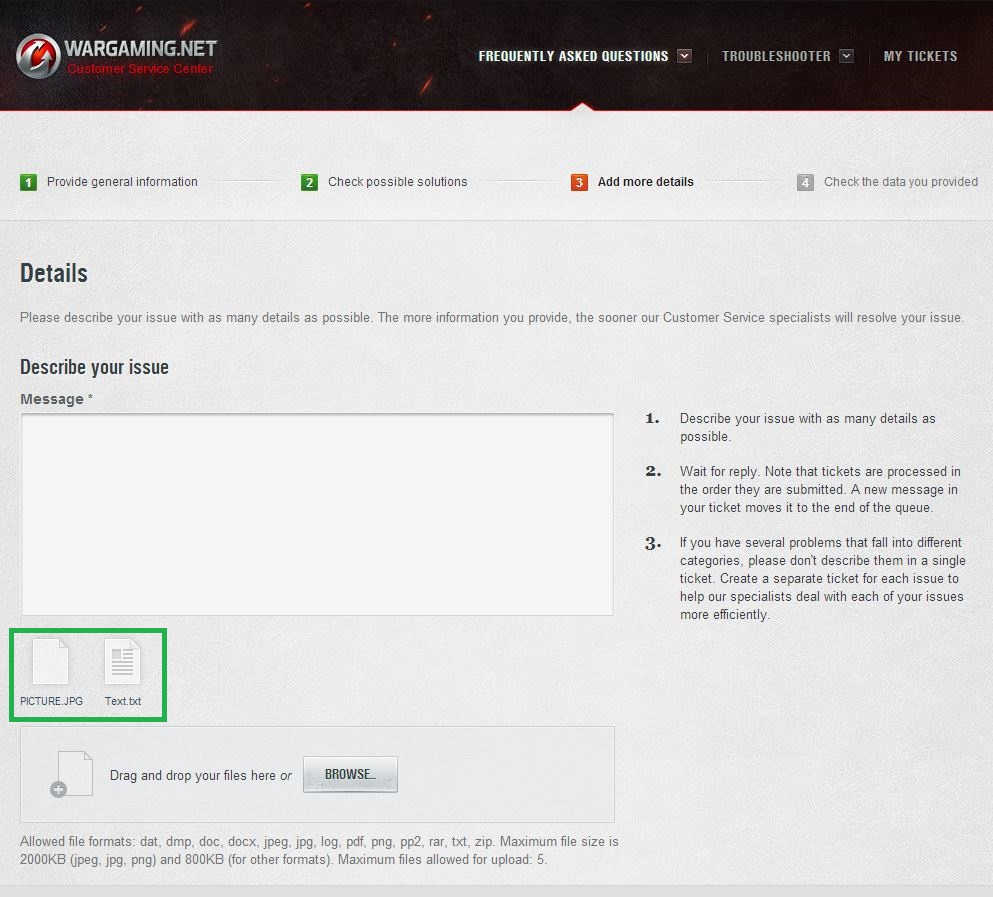 Once you are done attaching the files you wish to attach, click «Continue».
These steps can also be followed if you are revisiting or replying to a ticket that is currently in our queue.
Please note that SOME FILES ARE TOO LARGE TO BE ATTACHED to a ticket in their native format, and those files have to be zipped first.
In order to zip a file, click the desired file (or multiple files can be selected using Shift or Ctrl), and then right click and select:
«Send to compressed (zipped) folder»
These files will automatically be compressed to a smaller size, which you can then attach to your ticket.
If this process is unclear, please refer to a guide on how to compress large files or look at Microsoft's guide on this topic:
http://windows.microsoft.com/en-us/windows-vista/compress-and-uncompress-files-zip-files