Running low on funds for the next tank purchase, or short on purchasing a piece of equipment for your tank? You can easily convert your Gold into Silver!
From your Garage screen, go to the «Store» tab.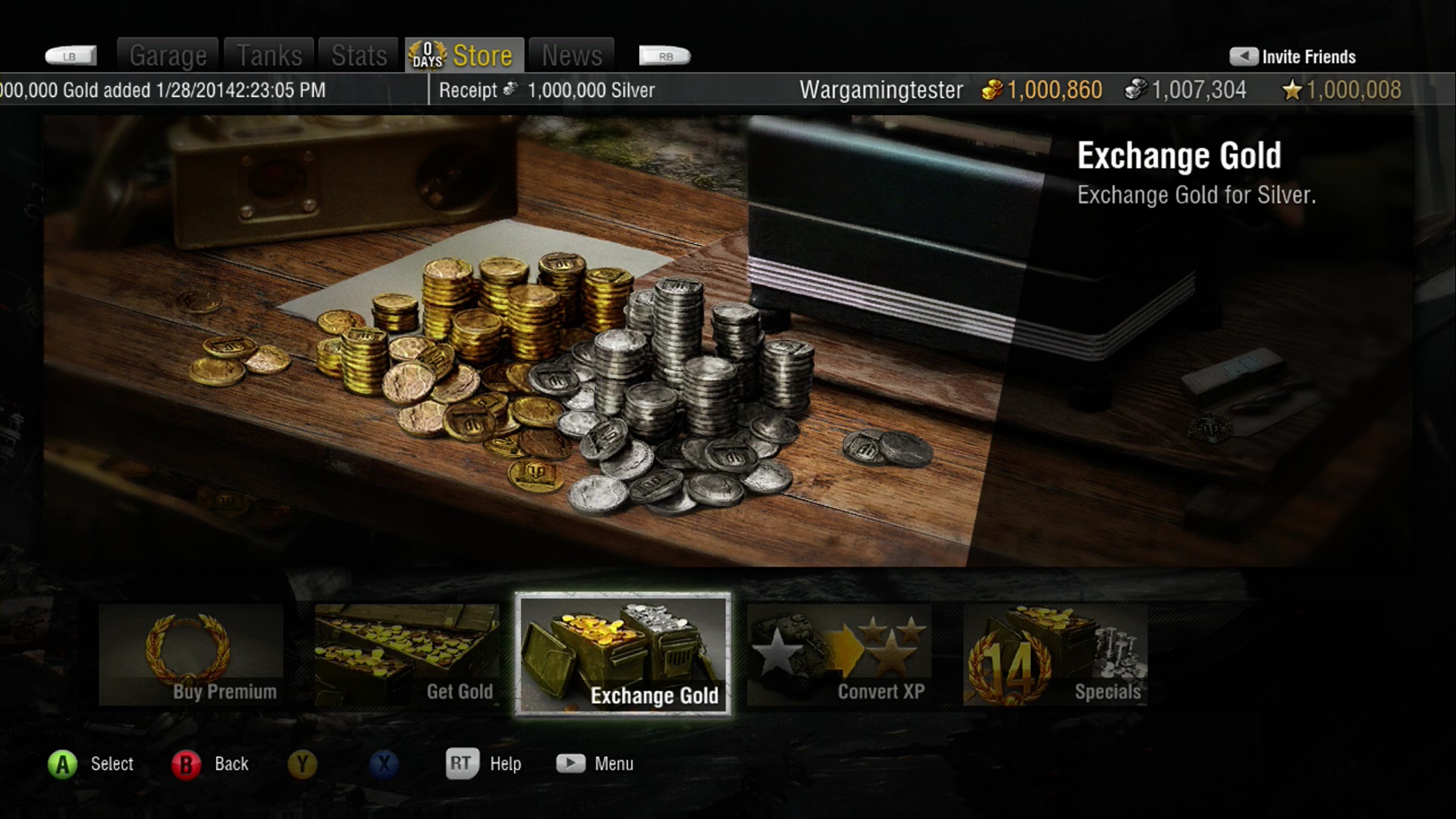 Then select «Exchange Gold».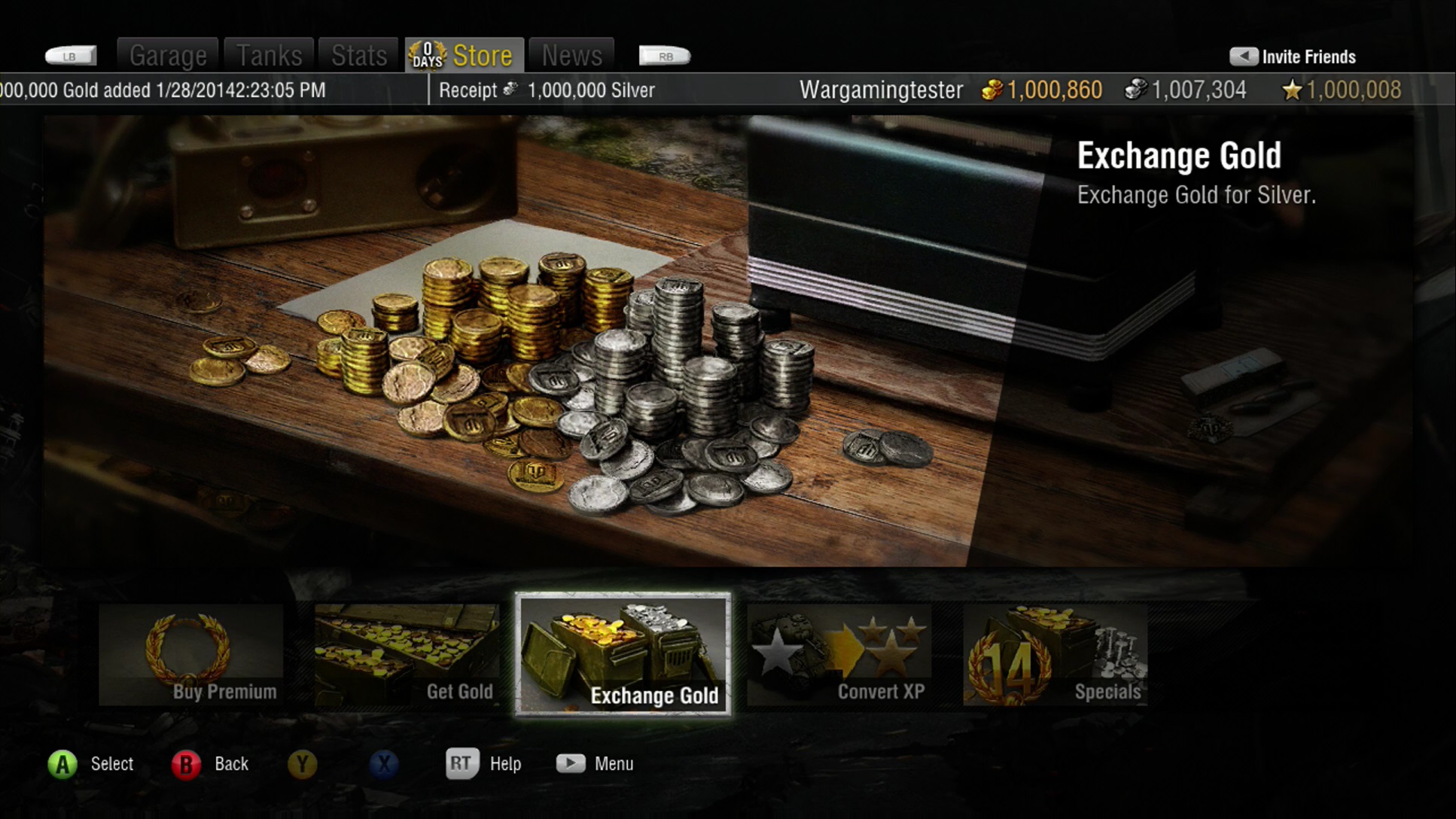 The exchange rate for Gold to Silver is 1 Gold makes 400 Silver.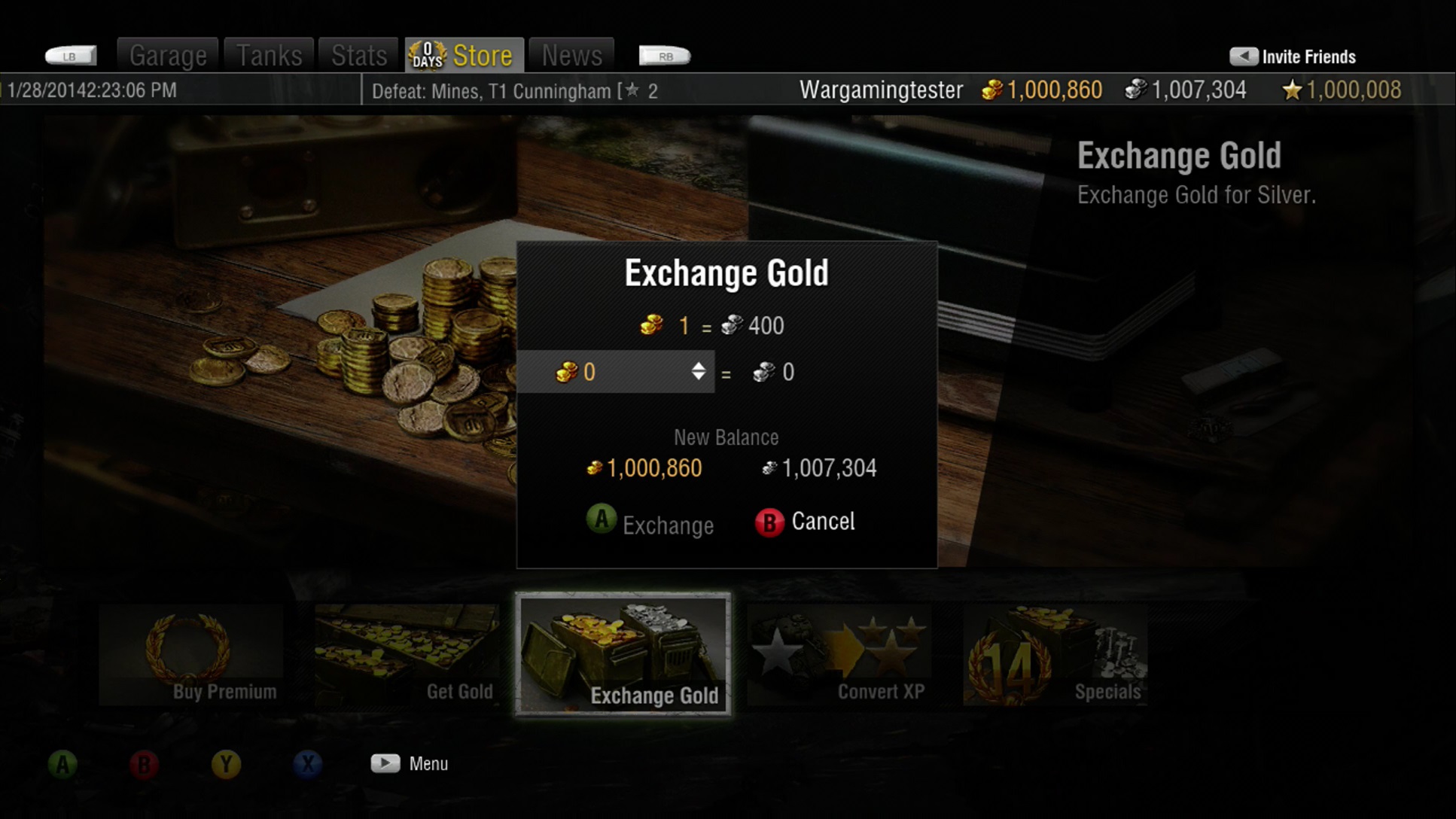 Toggle the amount of Gold you wish to convert and press to complete the exchange. Now you are all set to make that next tank purchase!