To purchase additional Garage slots, first, you must have the neccesary Gold in your account. You can find more about purchasing Gold here.
After you have enough Gold (300 Gold Per Slot unless on sale), simply scroll your tank reel all the way to right while in your Garage.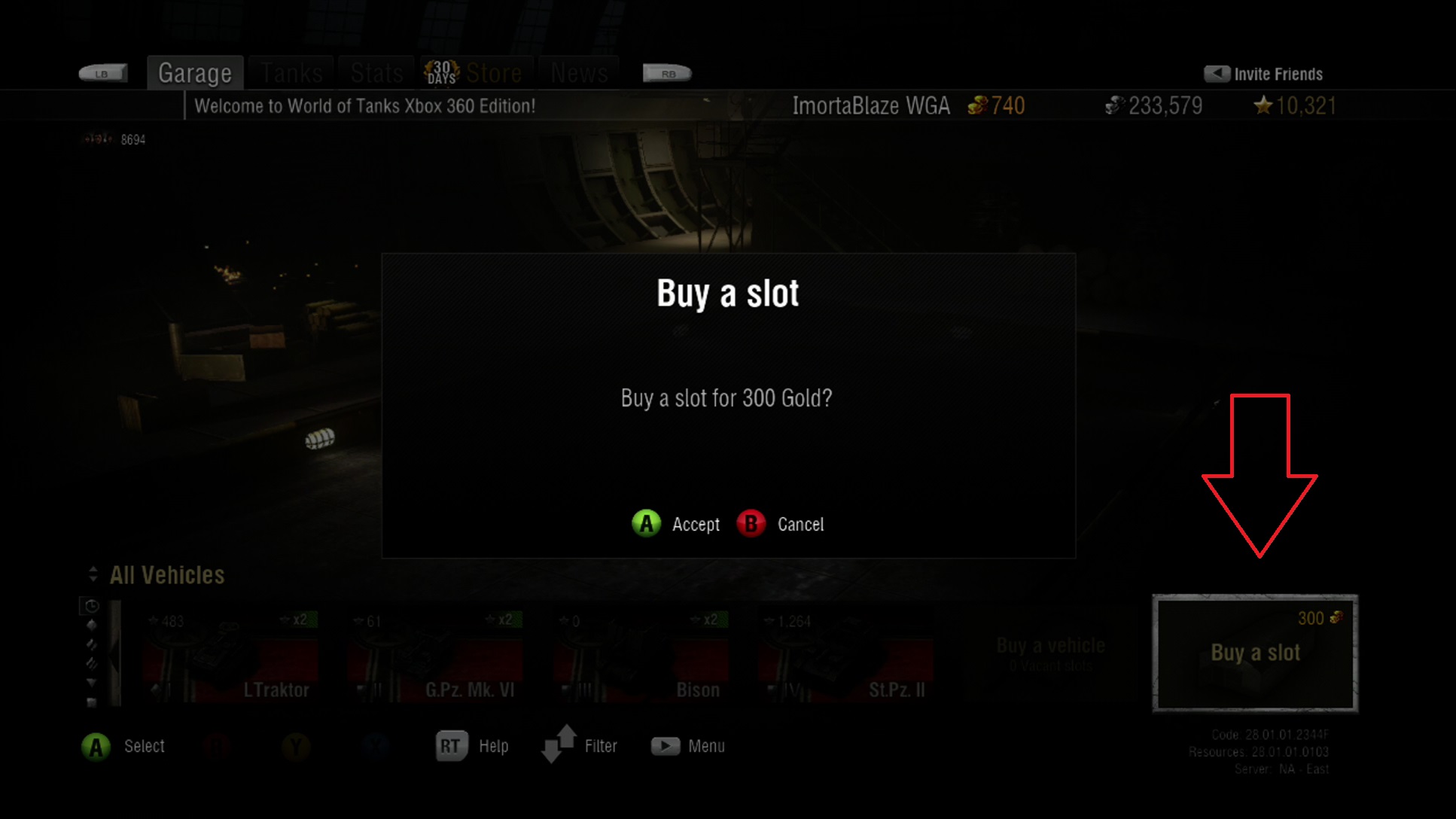 Once there, you will find a box labeled "Buy a Slot" with the amount of Gold required to buy that slot in the upper right hand corner of the box. Press "A" to select this option, and "A" again to confirm the purchase, and you should have a brand new slot in your Garage!
Note: Keep your eyes on our Specials located under the "Store" tab, as many times you can find "Parking Pass" bundles and other great deals on Garage Slots!