Time to trade for a new set of tracks! Use the value from a Premium tank you trade in toward the purchase of another Premium vehicle.
Who doesn't love upgrading their garage? The Trade-In Event is back, and we've put together a fresh new collection of vehicles that you can get for your very own from the Trade-Up List.
If this is your first Trade-In Event, here's the gist of it:
From July 18th through July 31st, you can trade in any of the Premium tanks you own from the Trade-In List below for 50% of their Gold value. Then, use that same value to get any of the Premium tanks from the Trade-Up List.
Want to see exactly how to do it, step by step? Check out our Trade-In Event guide.
Don't miss out! The tank that catches your eye today might not be on the Trade-Up List the next time the event comes around. Take a look at all the tanks that are part of the event this time, and trade toward the vehicle roster of your dreams!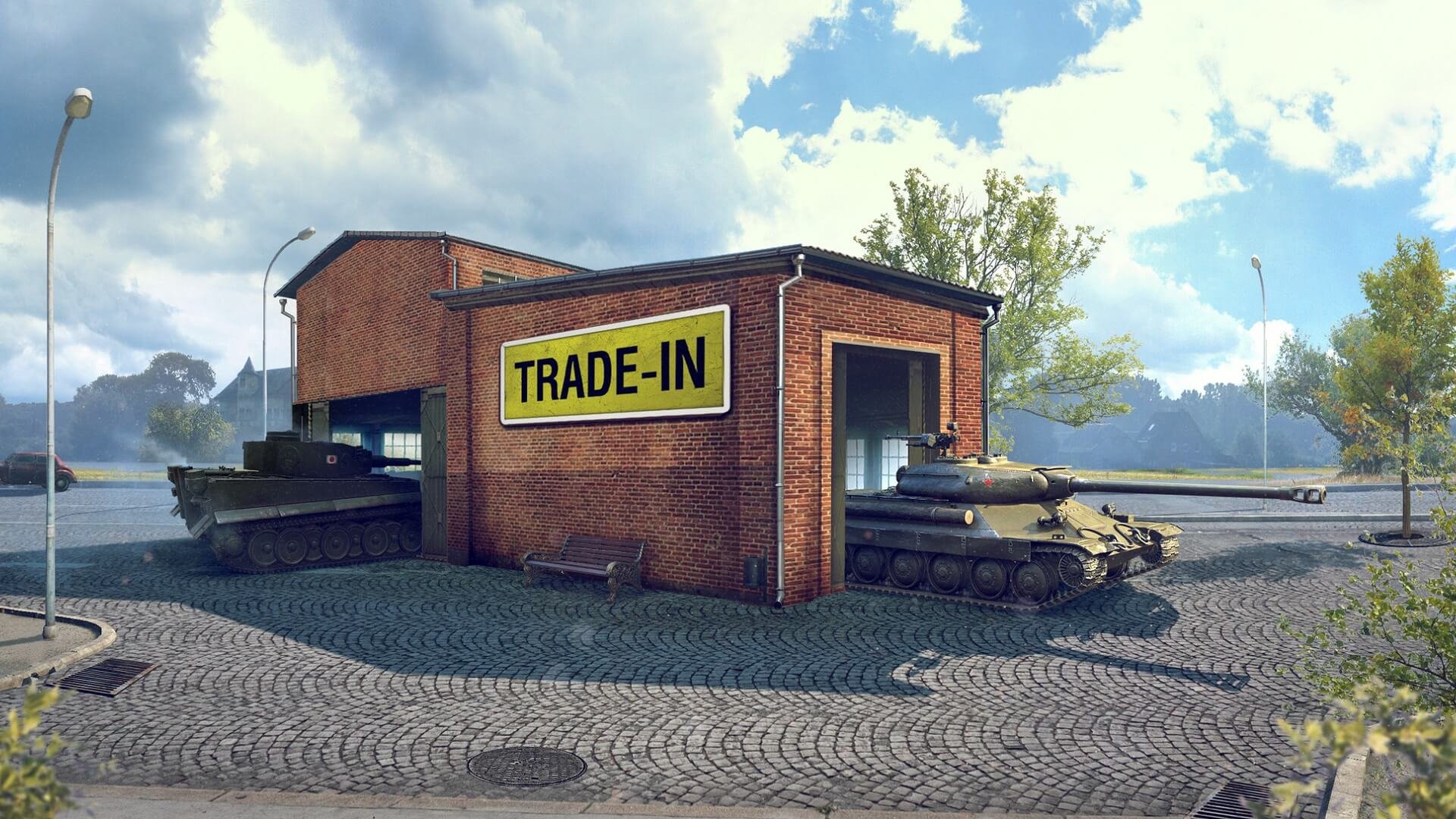 Trade-In List
–
tanks you can trade for 50% of their Gold value:
Trade-Up List – tanks available for purchase: