Premium Tank Trade-In Events
Throughout the year, you'll see several Trade-In Events appear on the calendar in World of Tanks Modern Armor. These events are great opportunities to swap Premium tanks you no longer play for other Premium vehicles you don't currently own. You can try a new playstyle or even get a coveted collector's item!
During each Trade-In Event, certain Premium tanks will be divided into two categories:
Tanks that are eligible to be traded in (the Trade-In List)
Tanks that are available for purchase with the Gold from your trade (the Trade-Up List)
These lists are published in News articles right here on the World of Tanks Modern Armor site around the time of the event. You can also see eligible tanks by heading to the Premium Tech Tree in game and using the appropriate filter—more info below.
Each event allows you to trade in any of the Premium tanks you own from the Trade-In List for 50% of their Gold value. You then can put that same value toward the purchase of an eligible tank from the Trade-Up List.
The tanks on each list change from one event to the next, and not every Premium tank in the game will be included. It's up to you to trade for the tanks that work best for you!
Here's how you trade in your tanks:
1) Go to the "Tanks" tab in game.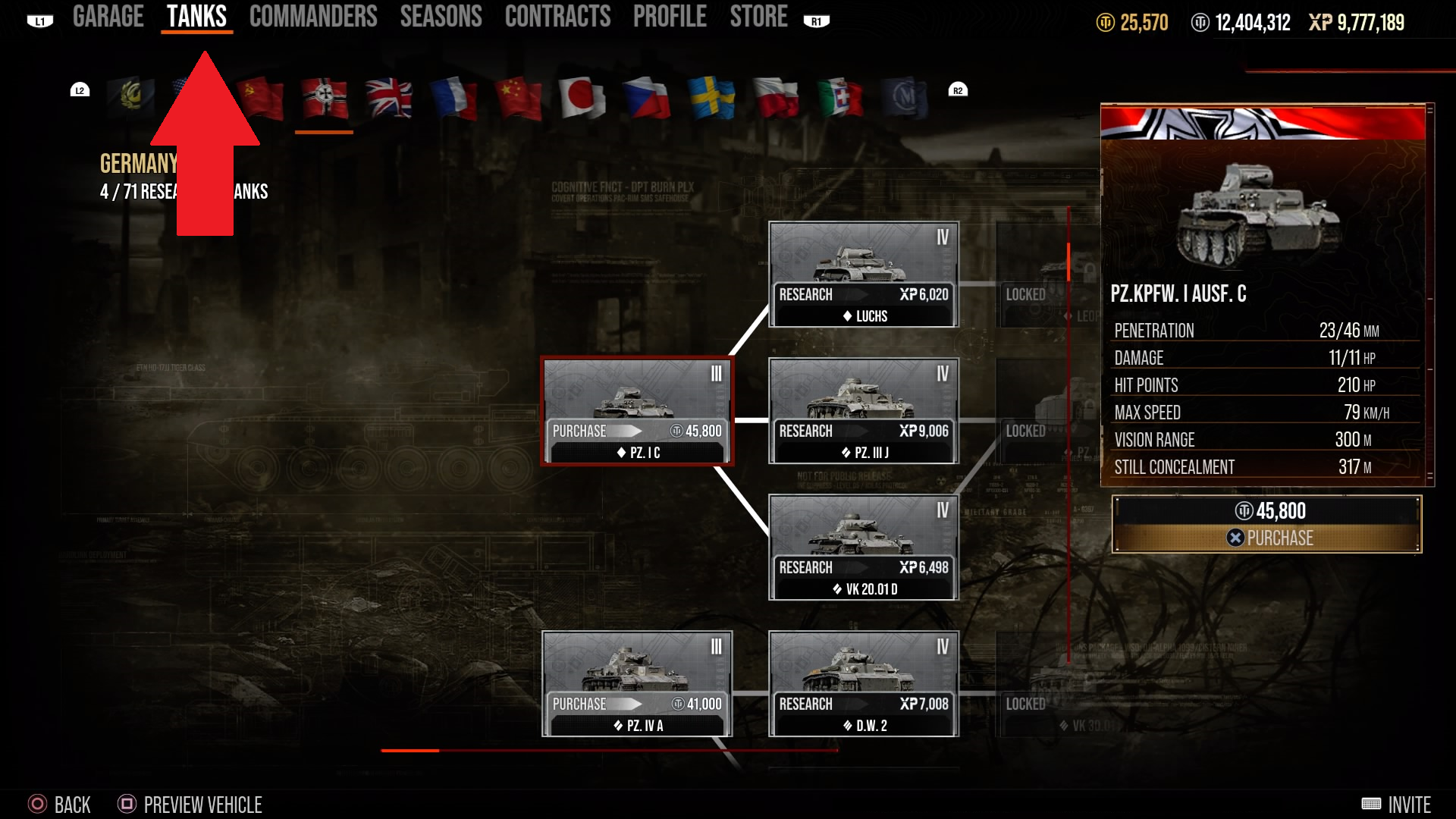 2) Select the Premium Tech Tree (LT or L2).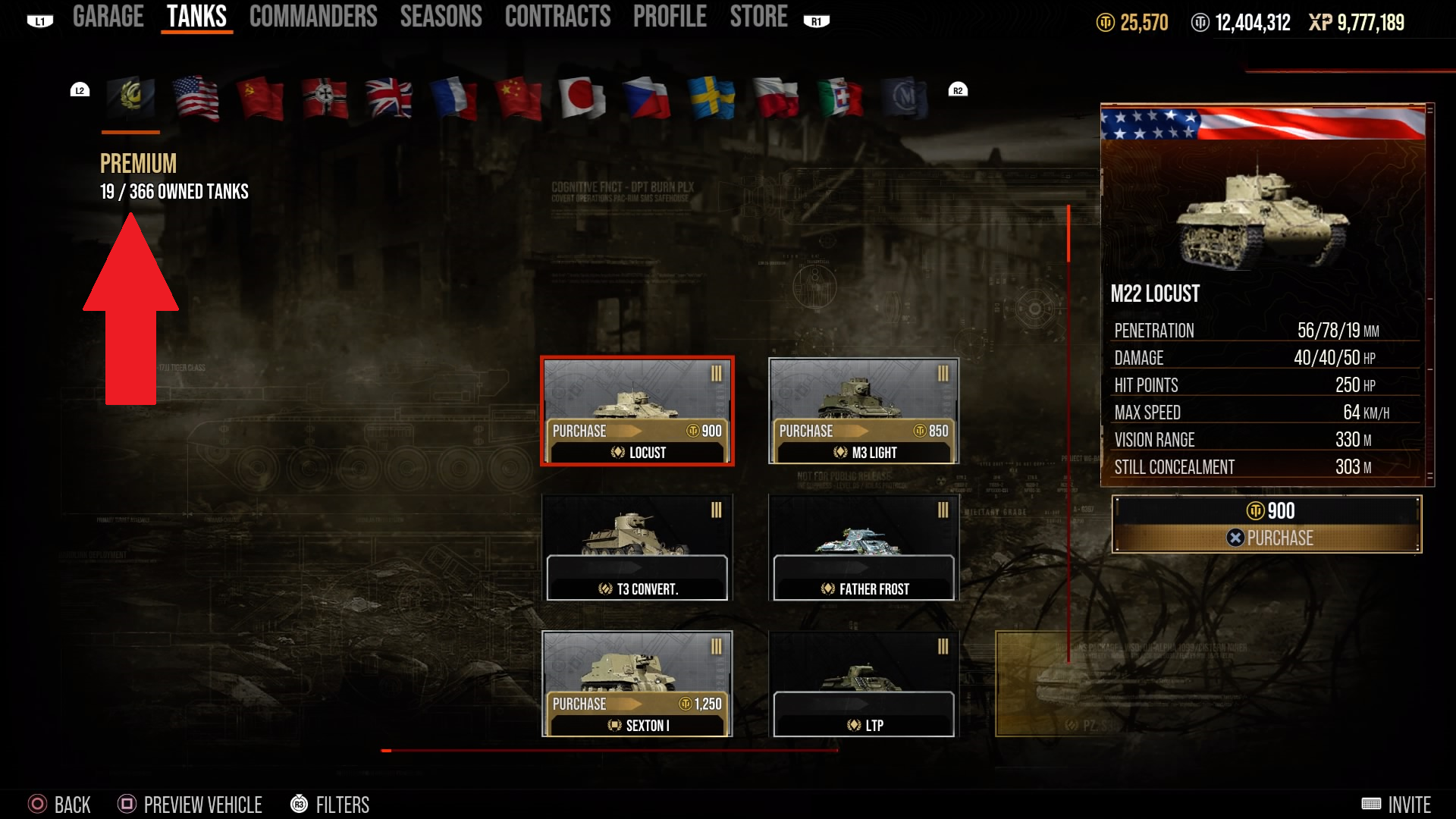 3) Open the Filters (RS Down or R3).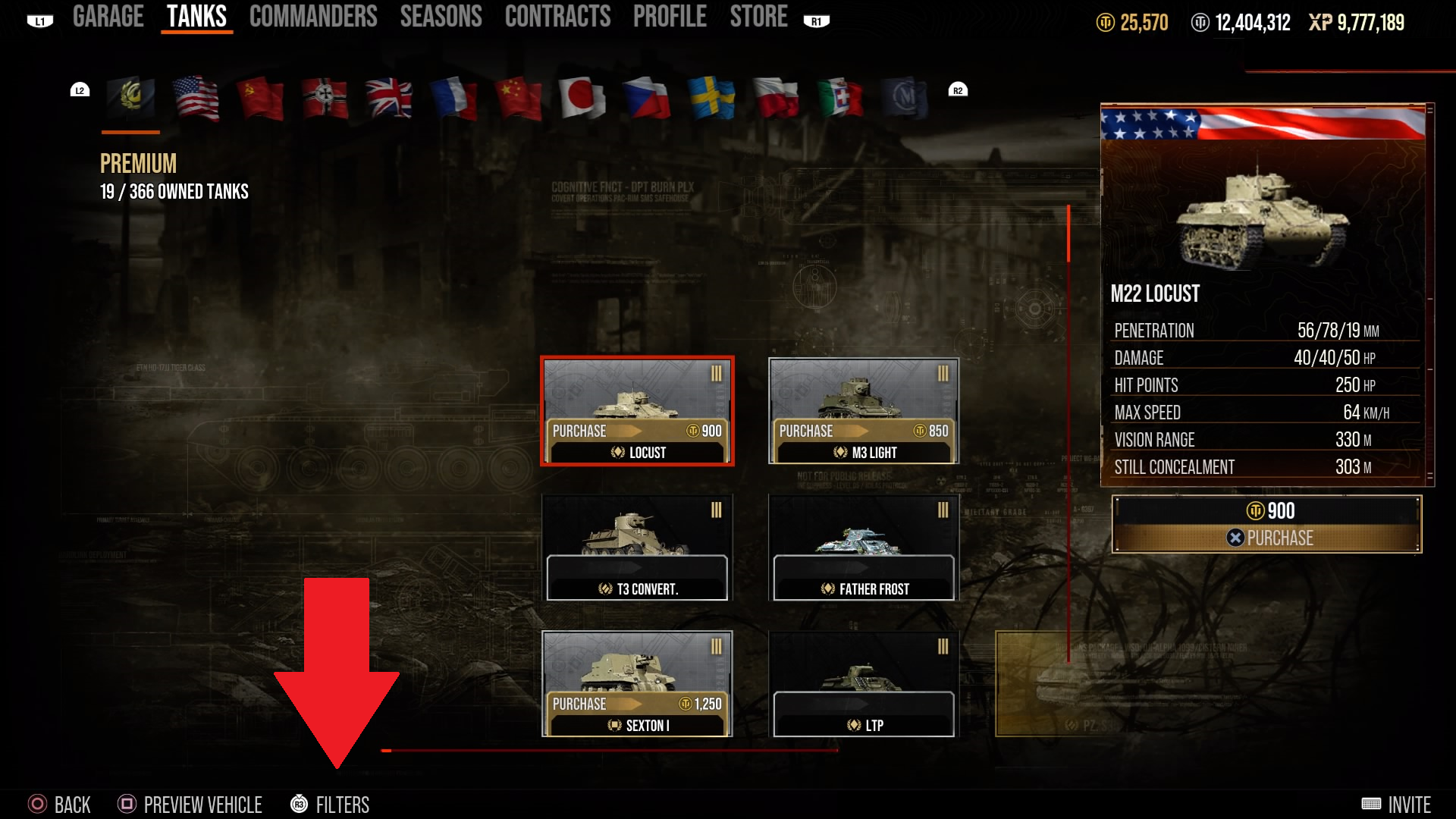 4) At the bottom, activate the Trade-In Filter (green arrows icon).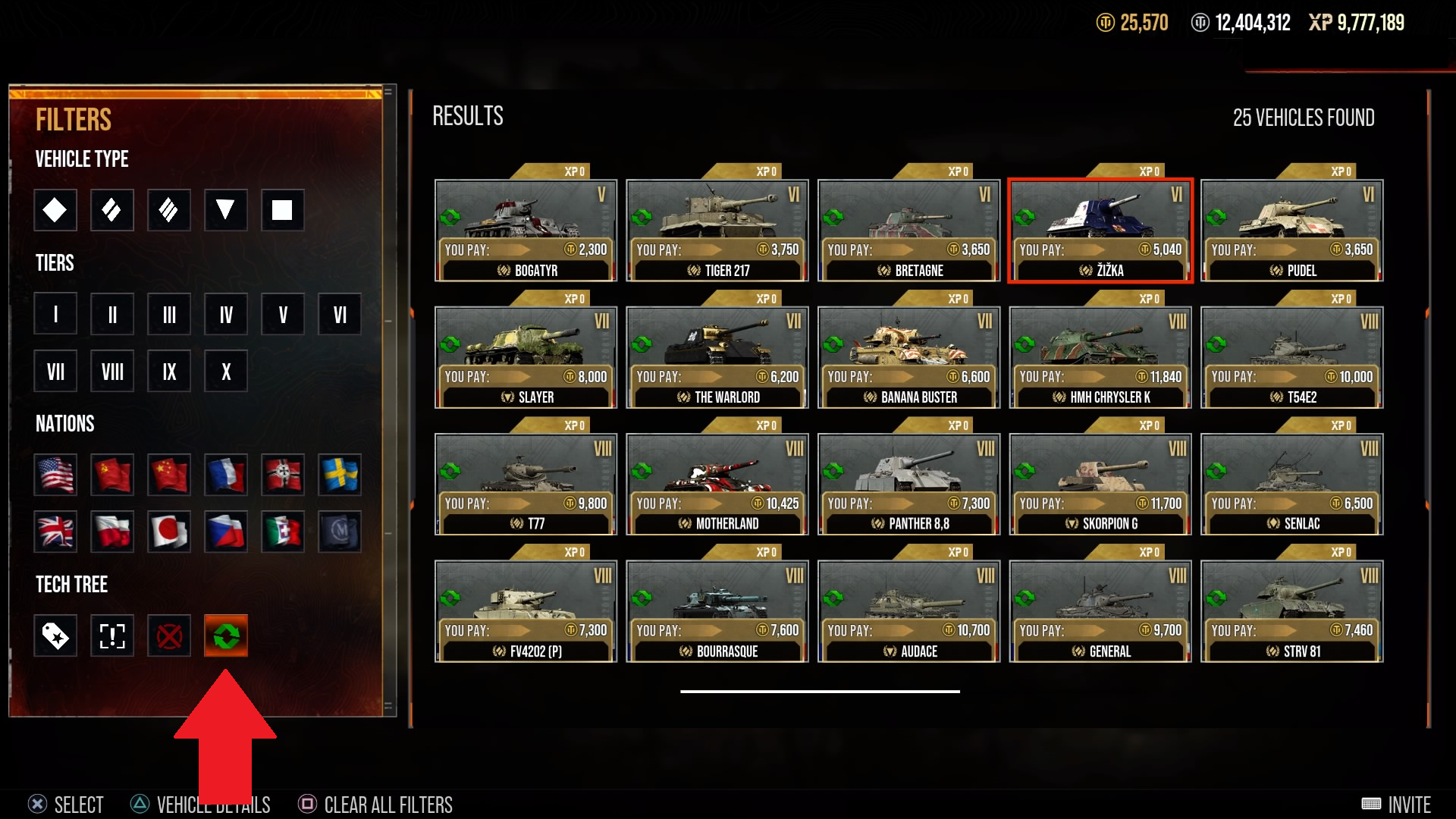 5) Find the vehicle you wish to purchase and select it.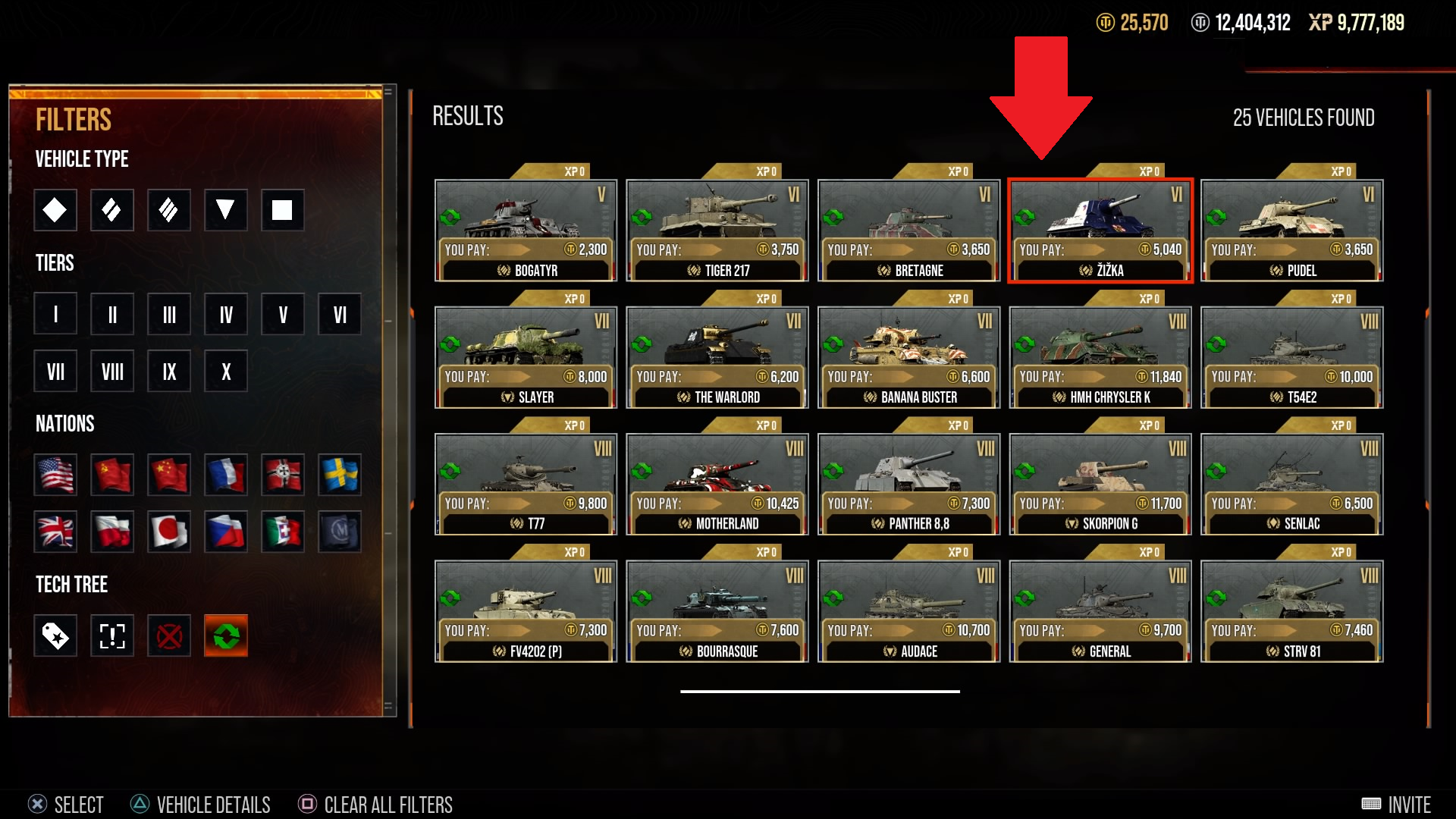 6) On the "Confirm Purchase" prompt, select "Trade-in."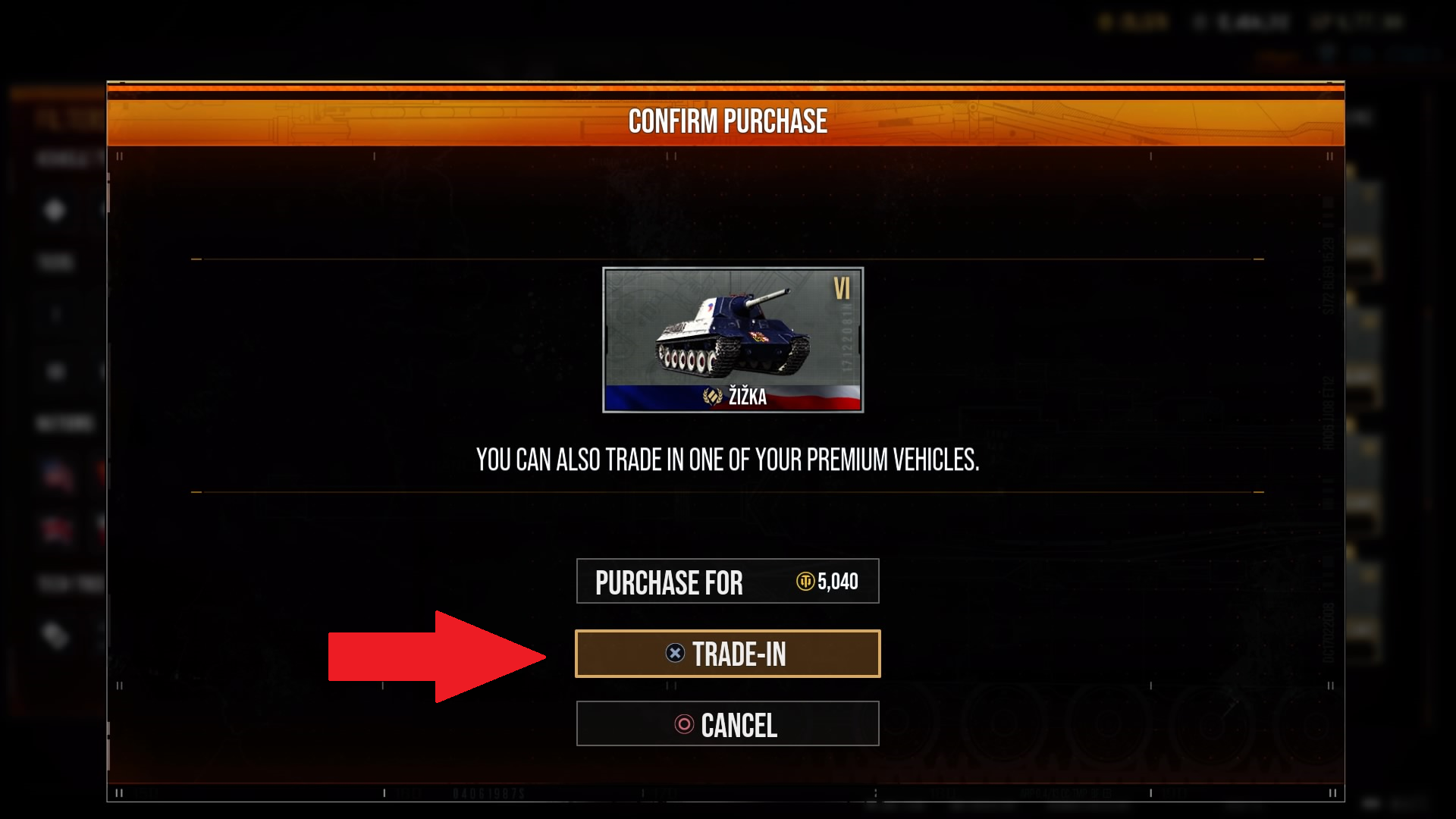 7) Select the vehicle that you wish to trade in from the reel. Each tank will display if you still have extra Gold to pay or if you will receive Silver back.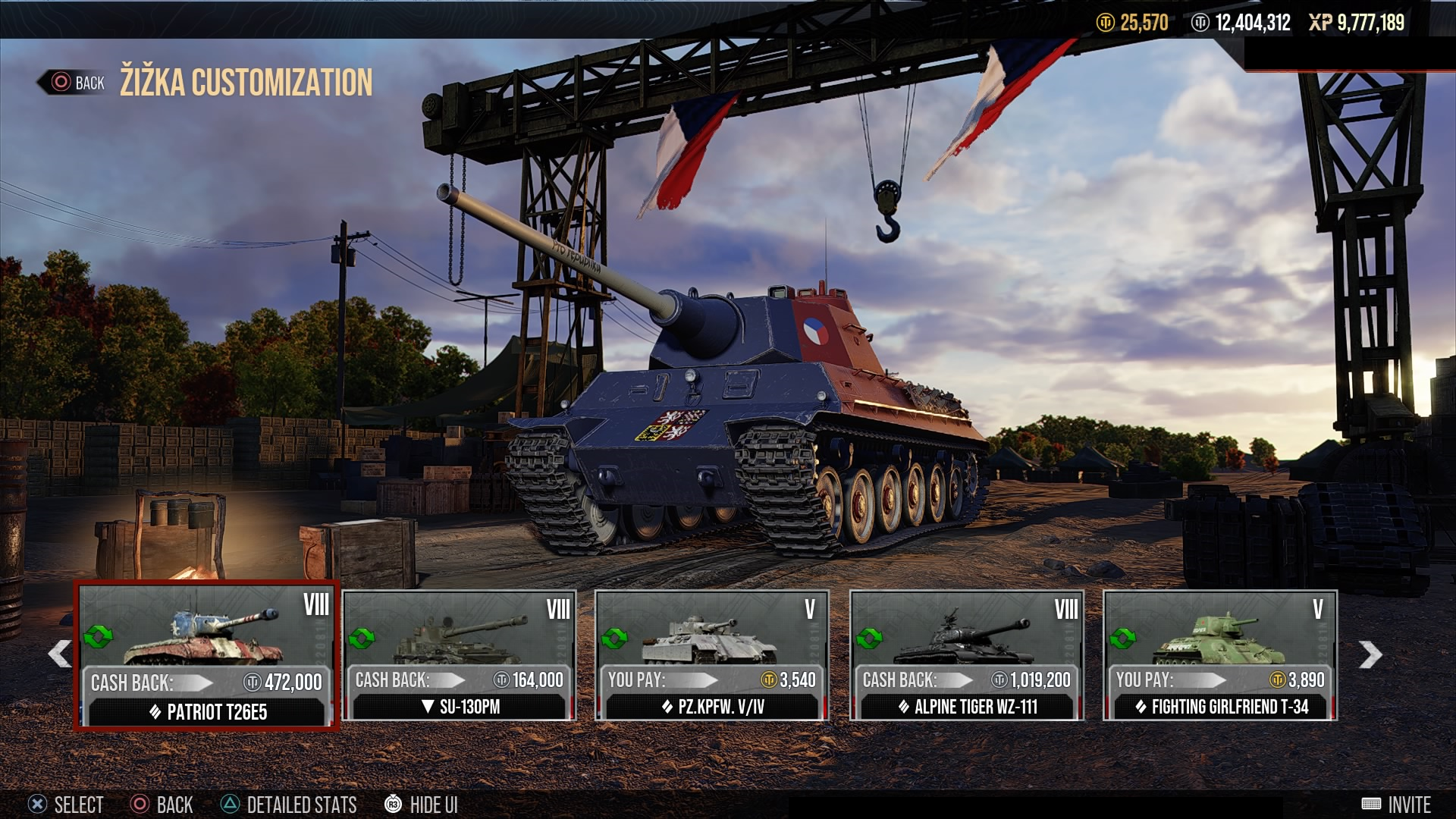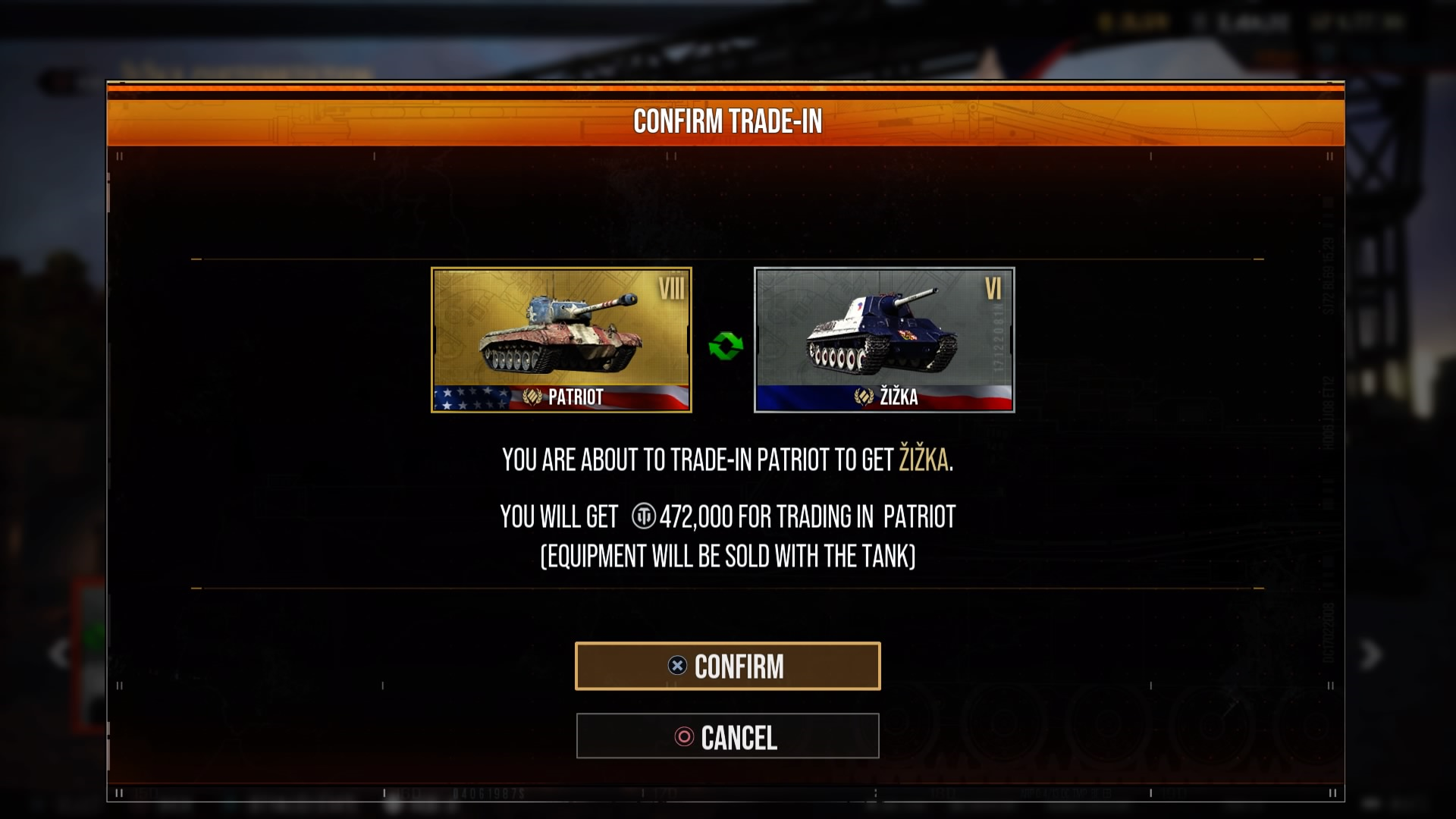 Please note that you can trade in only one vehicle per transaction.
The next time you see a Trade-In Event happening, don't let it pass you by. Get the Premium tanks that have caught your eye and get ready to battle hard!