Want to check your game stats and see a record of your gaming experience? We've made it easy for you to do that with the in-game Profile Tab.

The Profile Tab is one of the tabs you'll see at the top of your screen in the game's main menu. Click on it to view all kinds of helpful info: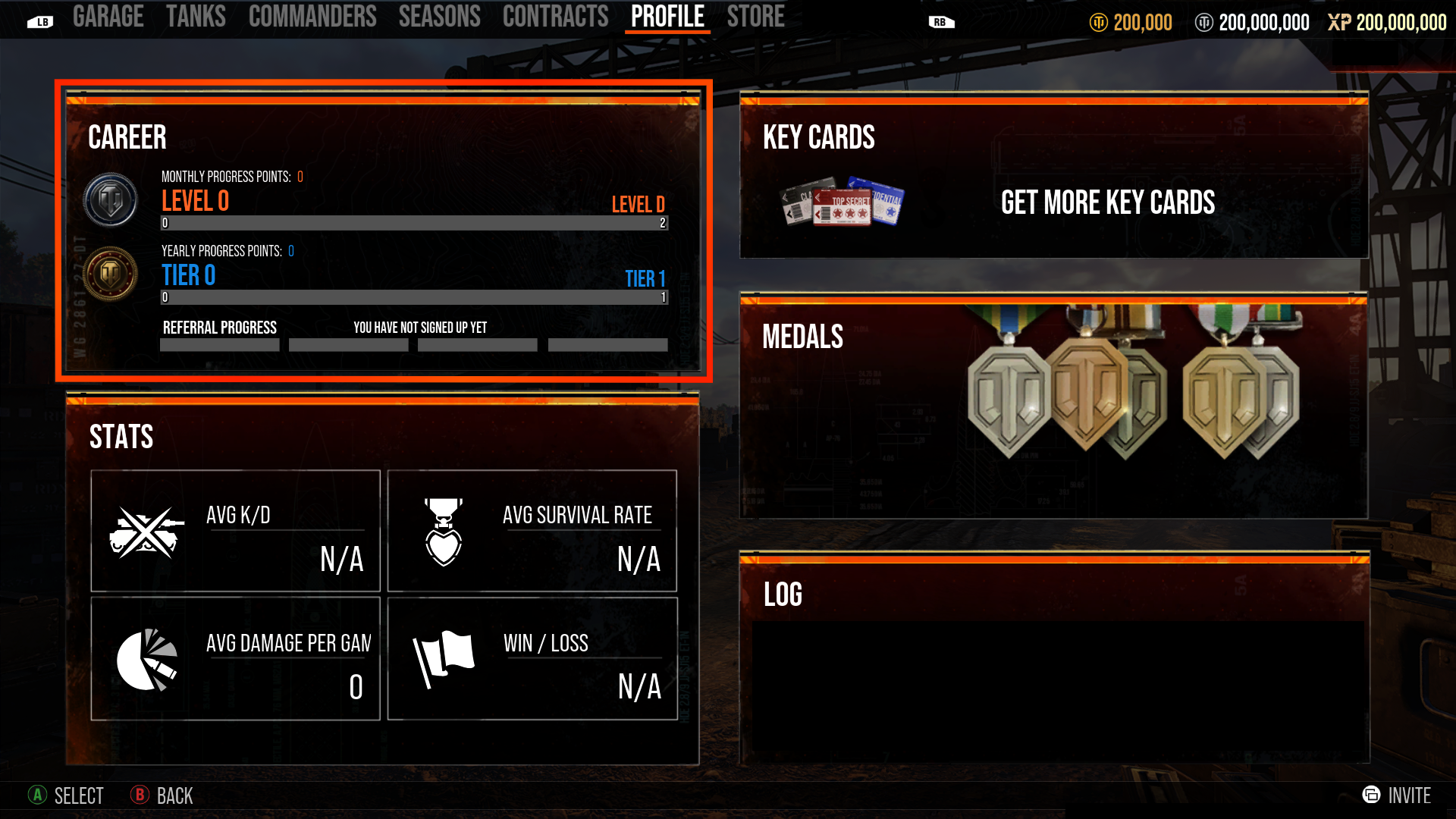 Who doesn't like earning rewards? The Career tile displays your progress toward earning rewards each month in our Tanker Rewards program as well as your rewards progress as a Recruit or a Recruiter in our Refer a Tanker program.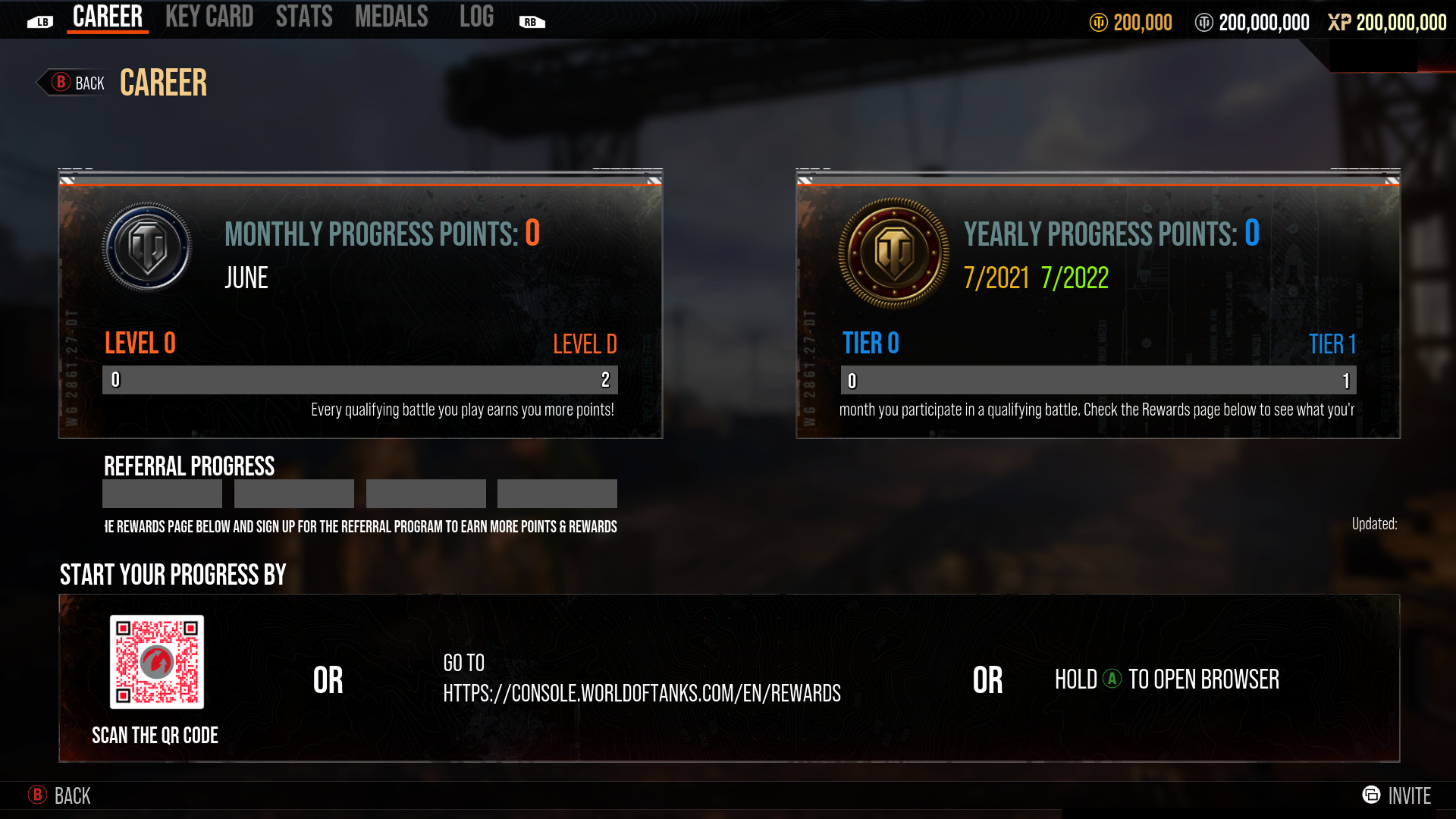 Click the Key Cards tile to see any Key Cards you own and have available in your account. You can also navigate to the in-game Store and get more Key Cards from this tile.

The Medals tile will display any medals you've earned in battle along with placeholder spaces for medals you have yet to earn. You'll also be able to see the criteria for earning each medal.
The Stats tile is one of the most important tabs for a tanker. Here you'll see your battle statistics for tanks you currently own as well as tanks you've sold. Battle performance and vehicle awards will all be on proud display here.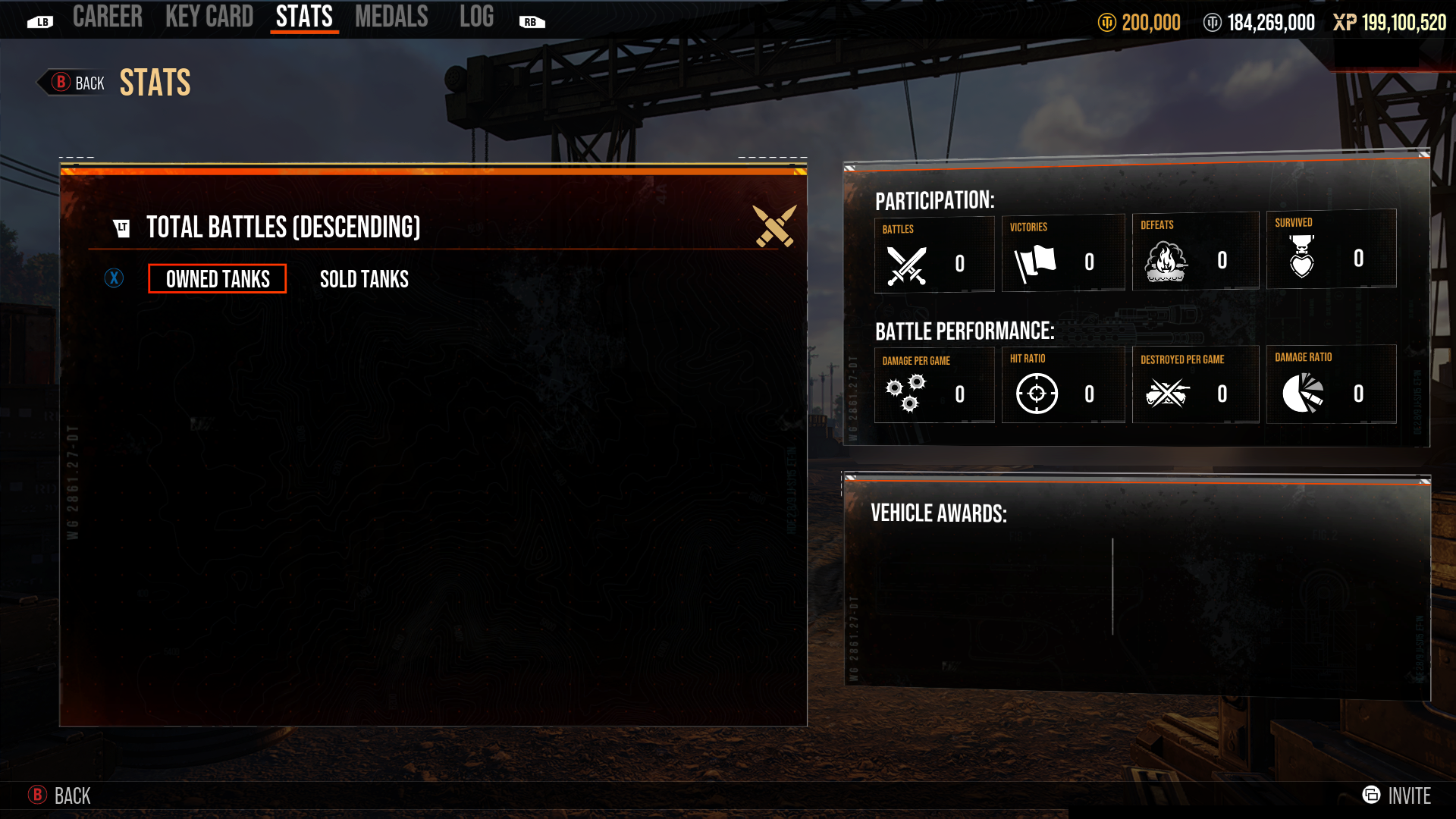 Finally, select the Log tile to see your most recent account activity, including Store purchases, Commander recruitment or dismissal, and more.