The PBRS (Post-Battle Results Screen)
As a dedicated tanker, of course you want to see how well you perform in every match you play. The PBRS (Post-Battle Results Screen) will show you that.
Immediately after the battle ends, you'll first see the MVP screen. This will display the top three players of the match. Give it your all during battle to be one of them!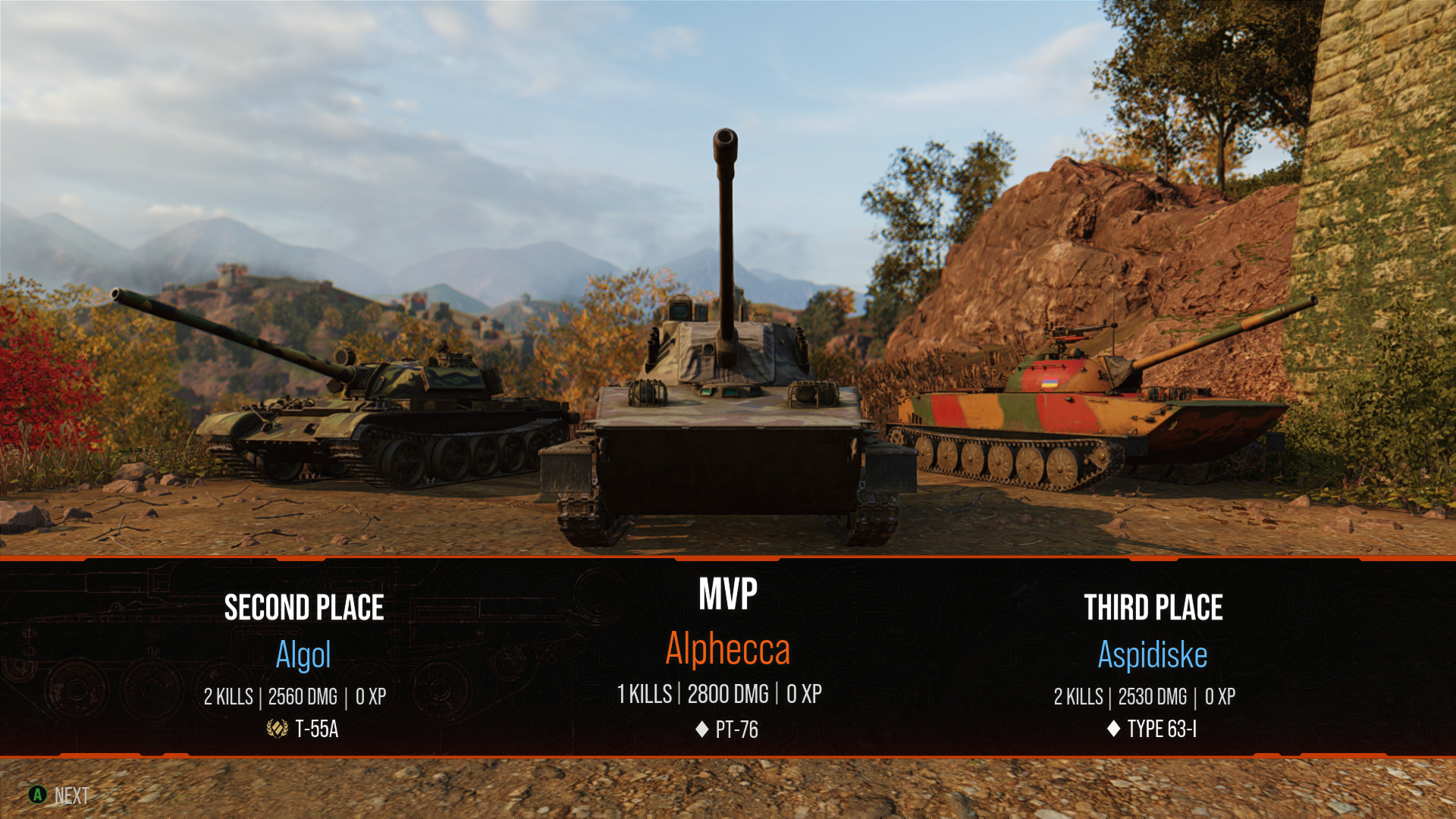 From the MVP screen, you can press the "Next" button to be taken to the PBRS. Here you'll see three tabs at the top of the screen; you can navigate among them with your controller.
The Personal tab will be the first one you land on after battle. You'll find all your battle stats, your Silver earnings, and all the different types of XP you earned listed on this tab.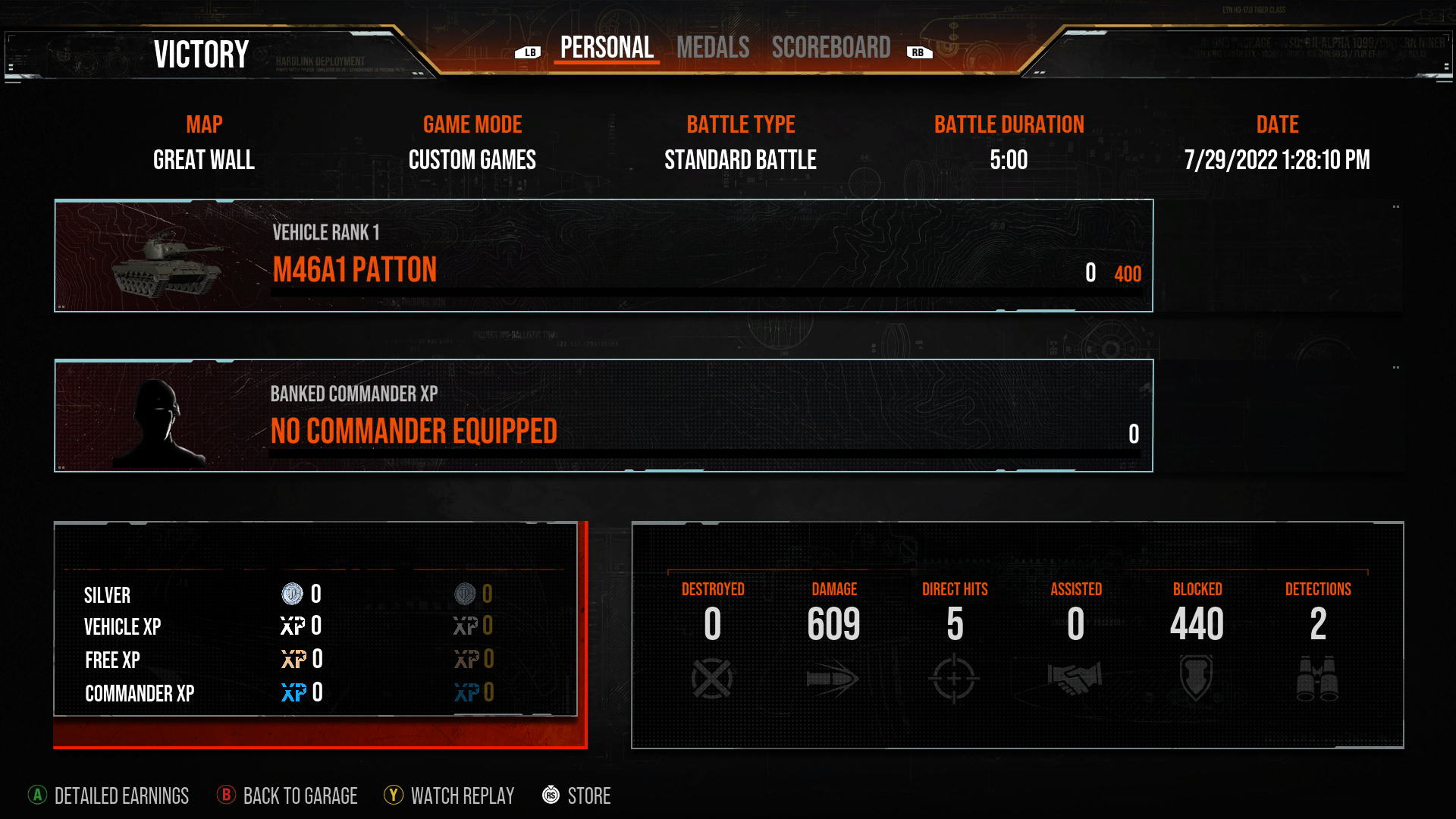 The Medals tab will display any Medals you earned in the match.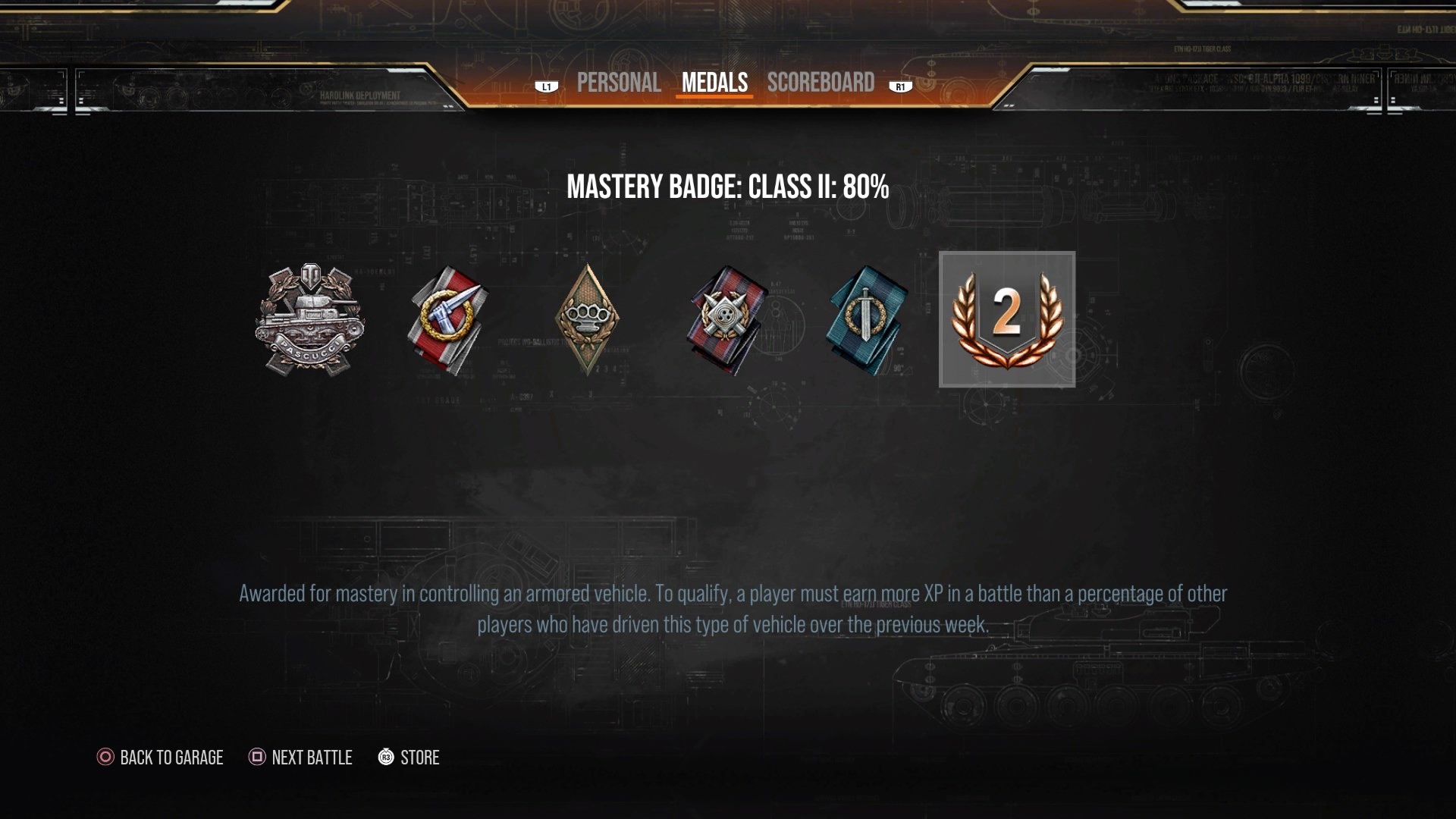 The PBRS will feature a Medal Count indicator on the Medals tab to let you see at a glance how many you earned in that match. As soon as you visit the PBRS, you'll know that you received a Medal for your epic performance in battle!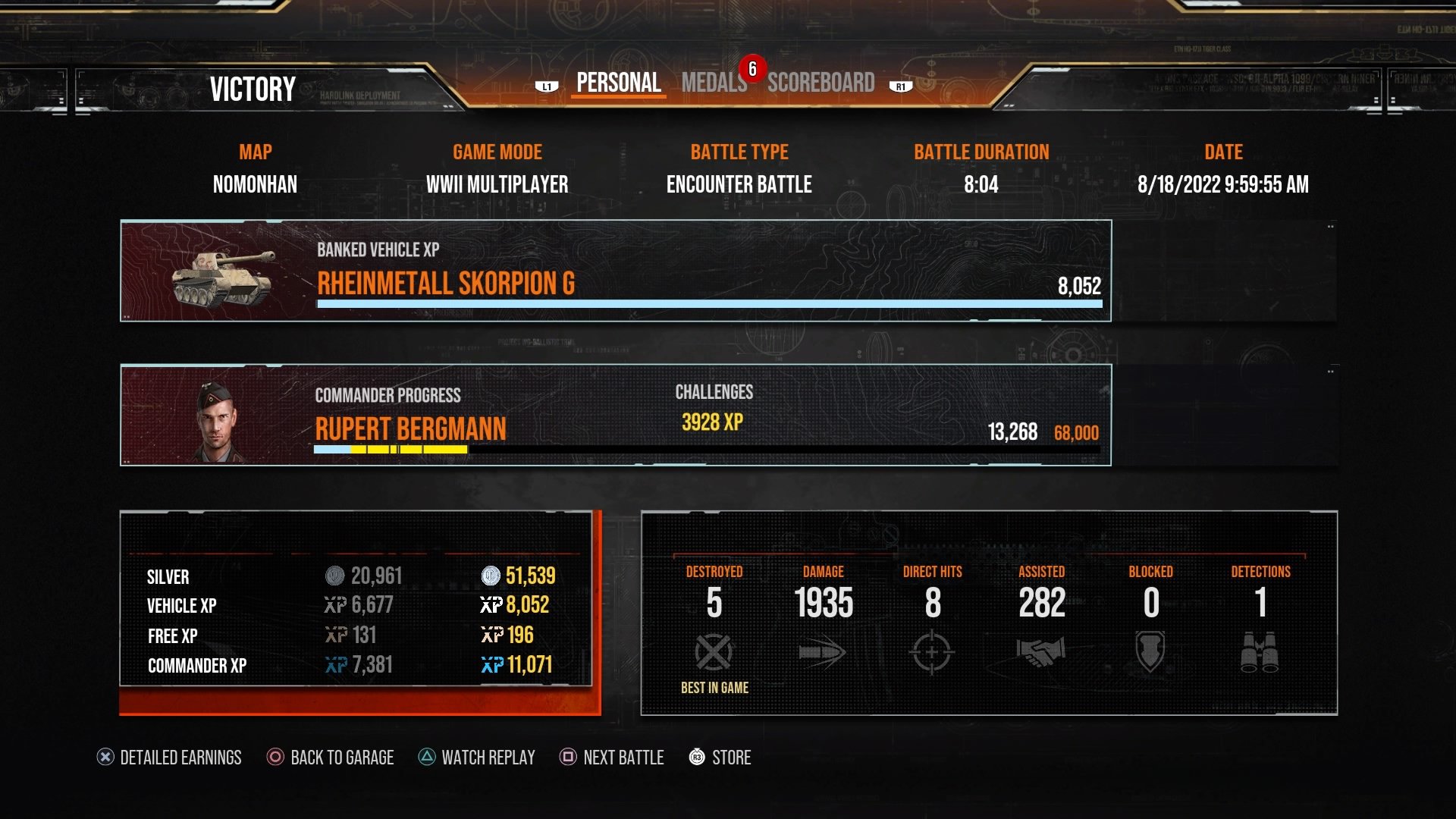 Visit the Scoreboard to see how all the players in the match performed. Compare their stats to yours!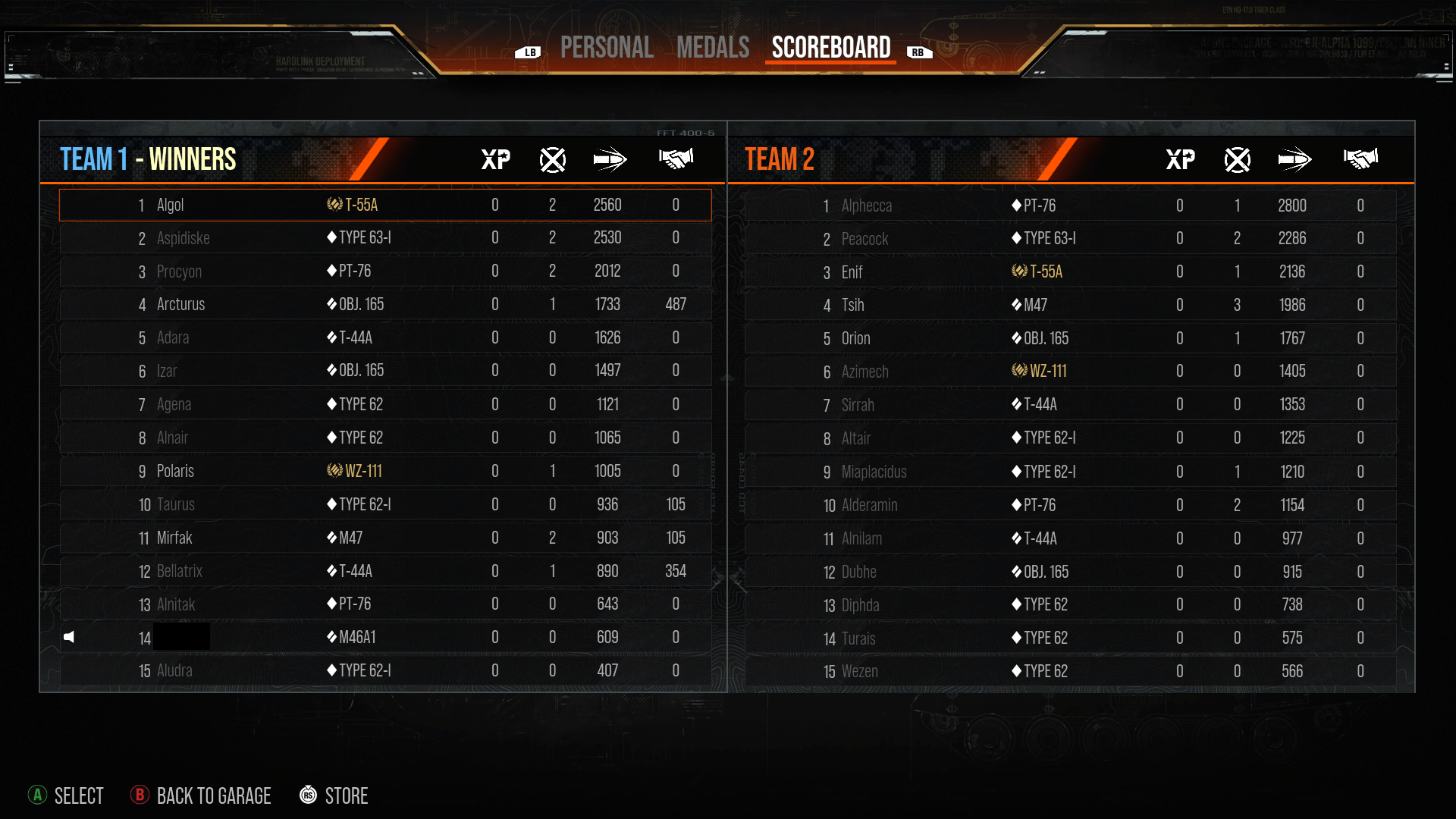 The Detailed Earnings screen gives you exactly what it promises: a detailed breakdown of all your earnings so that you know exactly what you gained from your match (including different types of XP), any costs you had to pay, and what you have left over.
Access the Detailed Earnings screen by pressing the corresponding button on the button legend while on the Personal Tab.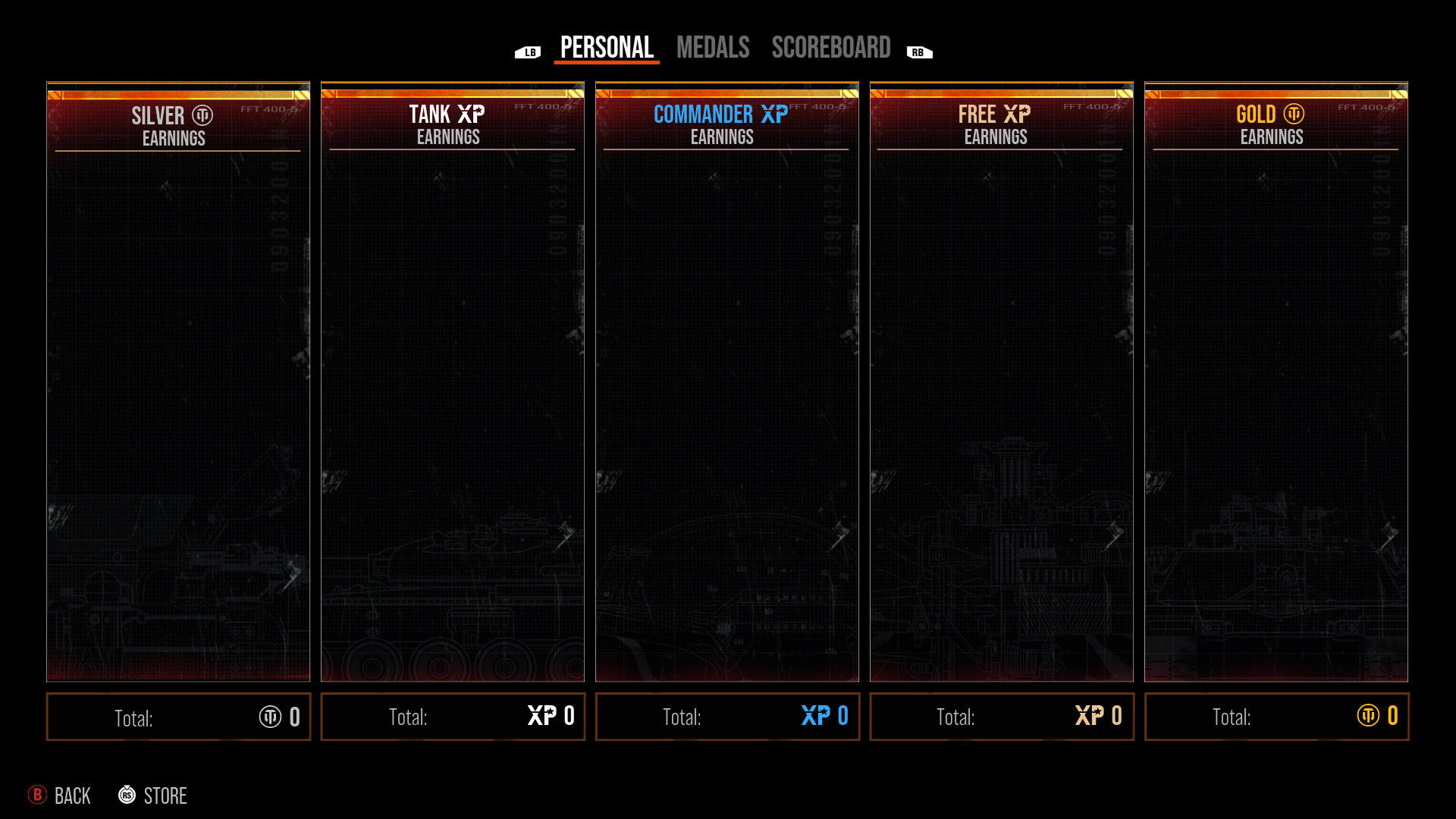 While you're on the Personal tab, you'll also notice you can access the match replay directly from the PBRS. Watch the replay to relive an awesome match, check out what your teammates were doing, or grab an epic screenshot!
From the Personal tab, press the corresponding button to watch the replay.